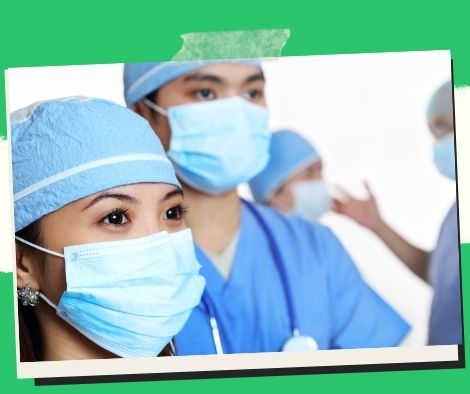 Imee desires that nursing scholarships include the vow of service.
Cebuano
English
Filipino
Senator Imee Marcos said on Thursday that nursing scholarship programs should also include pledge-of-service clauses in addition to the temporary fix of resetting deployment caps.
According to her, this long-term solution, which the Philippine Nurses Association supports, will provide nursing students with the necessary educational security, and the nation may anticipate a consistent influx of new nurses each year.
"The government shouldn't restrict a nurse's decision to relocate for employment abroad until such incentives can be codified, said Marcos in a statement.
A legislative proposal, according to Marcos, would require Congress to boost the compensation grade for Filipino nurses working in private hospitals to Level 15, or a minimum of PHP35,097.
The senator said that contractual nurses should be given priority for regular employment by the Department of Health (DOH) and that the Department of Budget and Management should reconsider its policy of doing so.
"During the Covid-19 (coronavirus disease 2019) epidemic, even contract nurses were put to the test. They took similar risks to ordinary nurses, she claimed, "risking their lives in a buwis-buhay manner.
The exceptional risk allowances for healthcare personnel, which will expire on December 31 when the state of public health emergency ends, can potentially be permanently extended by Congress, according to Marcos.
She asked her colleagues to embrace these planned changes for the nursing profession because final budget discussions would start in November.
She made this statement in light of the "inseparable public health and economic challenges" that will arise in the upcoming months as a result of the global nursing shortage, which the International Council of Nurses estimated to be 17%, which has given Filipino nurses opportunities to earn more money abroad.
Marcos said that their departure would make it harder for the nation to handle public health crises during pandemics and natural disasters.
As of September 30, 2018, the Philippines lacked about 106,000 nurses, according to DOH data, and Statista, a Hamburg-based survey and statistics company, estimated that there were only 8.03 nurses for every 10,000 Filipinos, or just 29% of the ideal nurse-to-patient ratio of 27.5: 10,000 recommended by the United Nations' Sustainable Development Goals.
"We need them here because of our own nursing shortage and the possibility of a pandemic or other major natural disaster like an earthquake. On the other hand, they support their families financially by earning more money, according to Marcos.
The senator recognized that nurses' remittances would support the nation's foreign exchange reserves because it is anticipated that the Philippine peso will drop further against the dollar in the upcoming months.
Despite contradicting advice from the Health and Labor departments over the annual deployment cap of 7,000 nurses, the government is currently fine-tuning its policy on nurse deployment abroad.
According to information provided to Marcos' office by the Philippine Overseas Employment Administration, as of the second week of October, there were around 2,000 unfilled positions for nurses due to the typical monthly deployment of roughly 500 nurses.
Cebuano
English
Filipino
***
We appreciate your reading. You may also consider sharing it with others.
Please comment below if you found this post interesting.
Be one of our
DONOR
/
SPONSOR
to support NextGenDay news website.
***
Please follow and like us: