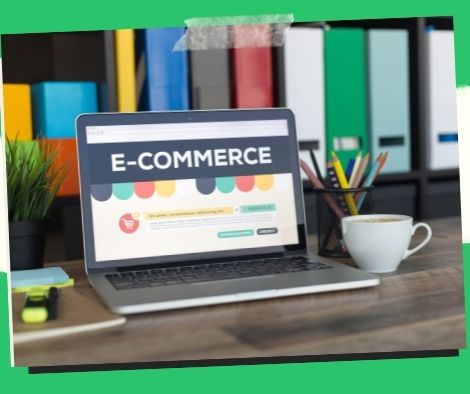 Duterte will advocate for an E-Commerce Bureau.
Cebuano
English
Filipino
Representative Paolo Duterte of DAVAO CITY's First Congressional District is advocating for the passage of a bill that would create an E-Commerce Bureau within the Department of Trade and Industry (DTI) to protect online transactions and support the development of a strong internet-based economy in the nation.
Duterte stated in a press release that he wanted the e-commerce bill to be approved quickly with the proper powers and functions because this measure is included in his proposed Internet Transactions Act under House Bill (HB) 3050 and other similar legislative proposals will complement the recently passed law that requires the registration of Subscriber Identity Modules (SIMs).
According to Duterte, while the proposed Internet Transactions Act and the SIM Registration Law both seek to protect consumers from fraud, the latter offers additional protection to both e-commerce customers and merchants.
According to him, the legislation also encourages trust and accountability in the nation's e-commerce industry with the aim of fostering MSMEs' use of digital innovations to grow their companies and speeding this sector's growth.
In the explanatory note to his bill, Duterte stated that "an adequate regulation of commercial activity using the internet or electronic means must be developed in order to protect the merchant and the consumer."
Duterte said, "This is to ensure that intellectual property rights are upheld, online transactions are secure, consumer rights and data privacy are safeguarded, innovation is supported, fair advertising practices and competition are promoted, and product standards and safety are observed."
The DTI's current e-commerce division will be eliminated as a result of HB 3050, and it will be replaced with an E-Commerce Bureau.
The E-Commerce Bureau is empowered to, among other things, require e-commerce entities to register in the DTI's Online Business Registry, identify regulatory gaps affecting the e-commerce industry, and recommend suitable executive or legislative measures to promote this sector's growth. The E-Commerce Bureau also serves as a virtual one-stop shop for receiving, addressing, and facilitating the prompt resolution of customer complaints regarding unresolved internet transactions.
In response to the pandemic, Duterte said that many Filipinos are gradually adopting online retail and other e-commerce services because they find contactless transactions to be quick and simple.
The Philippines was identified as the country with the fastest-growing e-commerce market in the area in Google and Temasek's 2021 e-Commerce study for Southeast Asia. According to the survey, 12 million new digital users have entered the market in the nation since the epidemic began up until the first half of 2021, 63% of them are from non-metro areas. 99% of these users indicate they plan to continue using digital services in the future.
The report predicts that the gross merchandise value (GMV) of the Philippines' internet economy will increase by 93% year over year to $17 billion in 2021 and reach up to $40 billion in 2025.
According to Duterte, these estimates plus the study's finding that the Philippines still has the lowest regional digital consumer penetration rate—68% of internet users—underscore the necessity for Congress to enact legislation to protect and advance online commerce.
To "create confidence between online merchants and consumers via secure and dependable e-commerce platforms where goods and services are transacted with transparency and utmost efficiency," Duterte stated, the DTI's E-Commerce Bureau will be established and given the necessary authorities and responsibilities.
Transparency and efficiency, in turn, would promote the development of new goods and services, as well as business models and procedures, according to Duterte.
The E-Commerce Bureau under Duterte's measure is also given the authority to remove, either temporarily or permanently, any product listings, webpages, business pages, applications, social media posts, profiles, websites, or other online platforms found to be in violation of the bill's provisions or the Philippine Consumer Act in addition to responding to consumer complaints.
In order to make sure that any breaching entity is rendered economically inoperable, the bill gives the E-Commerce Bureau the authority to issue advice stating that no firm shall handle payments made to any violating entity.
HB 3050 also outlines the responsibilities and rights of online retailers, consumers, and digital platforms; it establishes the sanctions for violating these rights and responsibilities, and it calls for the creation of an E-Commerce Philippine Trustmark to guarantee the security of online transactions.
Cebuano
English
Filipino
***
We appreciate your reading. You may also consider sharing it with others.
Please comment below if you found this post interesting.
Be one of our
DONOR
/
SPONSOR
to support NextGenDay news website.
***
Please follow and like us: