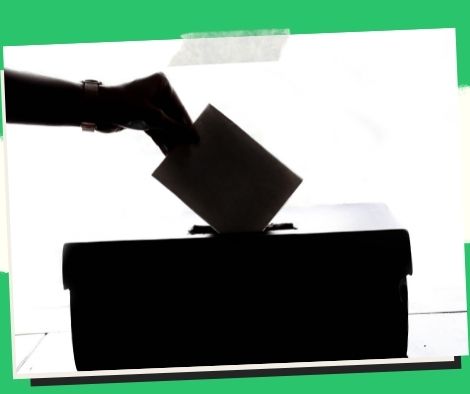 "US midterm elections will decide which party controls Congress"
Cebuano
English
Filipino
The results of the US midterm elections on Tuesday will determine whether Democrats maintain their majority in Congress or Republicans do, but they also have the potential to have a significant impact on the 2024 presidential election.
In the 435-member US House of Representatives, there is a slim Democratic majority: 220 Democrats to 212 Republicans, with three open seats.
All 435 seats in the US House are up for election, and members are chosen for two-year terms.
The US Senate is evenly divided, with Vice President Kamala Harris holding the Democratic side's tie-breaking vote.
Republicans are eager to let history repeat itself and gain the majority since historically, the party of the president loses legislative seats in the midterm elections.
If that scenario comes to occur, it will be difficult for President Joe Biden's government to introduce and enact bills during the final two years of his four-year tenure.
Allan Lichtman, a history professor at American University in Washington, predicted that the Biden legislative agenda would be stymied if Republicans gained control of either chamber of Congress.
"They will also shut down the January 6 Committee and begin inquiries into (Biden's son) Hunter Biden and the Biden administration, he added. "Republicans will block Biden's judicial candidates if they win the Senate.
By email, Lichtman informed Anadolu Agency that a sizable number of Senate seats will likely determine which party controls the chamber.
"Democratic-held seats in Georgia, Nevada, New Hampshire, and Arizona are among those that are at risk. Republican-held districts in Pennsylvania, Ohio, North Carolina, and Wisconsin are particularly vulnerable "Added he.
President Biden and fellow Democrats could be in for a harsh awakening from their political rivals if Republicans take over both houses of Congress.
According to Lichtman, Republicans "will aim to pass tax cuts, fossil fuel promotion, and abortion restrictions." They "will impede his nominations and obstruct any Biden administration move."
A Republican majority in both chambers, according to Lichtman, does not necessarily mean the end of the world. "However, it still takes 60 votes in the Senate to block a filibuster, and Biden still has the veto," he noted. "Governing just from Congress is not conceivable."
Democrats, on the other hand, can continue advancing their legislative agenda and give Biden a much-needed lift leading up to the 2024 presidential election.
"Biden will receive approval for numerous judge nominations if Democrats maintain control of both Houses," Lichtman said. Democrats will attempt to compel votes on important issues like protecting voting rights and abortion rights.
The majority of state gubernatorial elections in the US will be determined during the midterm elections.
Even though Ron DeSantis, the incumbent governor of Florida, is the favorite to win, there is much more at risk than just a midterm triumph since DeSantis is positioning himself to run for president of the United States in 2024.
DeSantis has positioned himself as a Donald Trump knockoff, but without the theatrics prowess, according to Lichtman. He promoted 'anti-woke' legislation to combat ostensibly leftist bias in the classroom and used state subsidies to transport migrants to Massachusetts, emphasizing the cultural conflicts.
Lichtman continued, "He supported the 'Don't Say Gay' statute to prevent sexual orientation allusions in elementary and secondary schools and withdrew Disney's special taxing district. He fired a district attorney for elections who had agreed not to uphold anti-abortion laws.
If DeSantis decides to enter the race for the Republican Party's presidential nominee, he must tread carefully.
In the years running up to 2024, former President Donald Trump continues to act as the party's puppet master, seemingly controlling everything.
Even though he has abandoned every Republican tenet, including economic discipline, personal morality, limited government, and respect for established institutions, Lichtman argued that Donald Trump still serves as the party's inspiration.
However, Lichtman is not certain that Trump will represent the Republican Party in the 2024 presidential election.
He continued, "I think that his legal issues will make it difficult that he could run for president.
Therefore, regardless of the results of the midterm elections on November 8, Biden will be in charge of his reelection campaign in 2024.
"The outcome of the midterm elections won't, in my opinion, have any bearing on Biden's choice to seek reelection. He is determined to run once more, and if his health holds, he will "said Lichtman, describing it as a step forward for the Democratic Party. If Biden stands for office again, the Democrats' chances of keeping the White House will be significantly improved.
According to Lichtman's The Keys to the White House presidential prediction technique, it takes six negative keys to indicate that the party currently in power will lose the presidency. "If Biden doesn't run, the Democrats will forfeit two important advantages they would otherwise have: incumbent status and a contest inside the party for the presidential nomination."
Trump will win the presidency in 2016 according to Lichtman's theory, and Biden will win in 2020.
When asked his opinion of the 2024 presidential race, Lichtman responded, "Too early."
Cebuano
English
Filipino
***
We appreciate your reading. You may also consider sharing it with others.
Please comment below if you found this post interesting.
Be one of our
DONOR
/
SPONSOR
to support NextGenDay news website.
***
Please follow and like us: