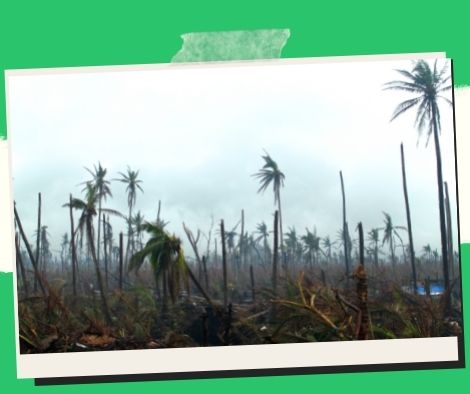 National land use policy to safeguard the population from calamities.
Cebuano
English
Filipino
Rep. Paolo Duterte of Davao City claimed on Wednesday that the proposed National Land Use Act would shield communities from the harmful consequences of climate change by ensuring that the nation's natural resources are used effectively and sustainably.
According to Duterte, the damage and devastation brought on by Severe Tropical Storm Paeng, notably in Maguindanao where landslides were a major cause, demonstrate the direct link between good planning and resource management on the land and saving lives.
The National Land Use Act is frequently brought up in relation to safeguarding food security, specifically by avoiding the conversion of agricultural fields into residential and commercial developments. But rational and effective land use planning and management are also essential for helping us locate high-risk and dangerously vulnerable areas in our communities, according to Duterte.
President Ferdinand R. Marcos Jr. mentioned it as a piece of priority legislation in his first State of the Nation Address in July of last year.
Land use policies are outlined in House Bill 3956, introduced by Duterte and Rep. Eric Yap of Benguet, to determine the areas allotted for agricultural production, habitation and settlement, energy development, businesses, and other economically beneficial sites and protected zones for environmental sustainability.
The bill stipulates that as part of the catastrophe risk reduction and climate change adaptation objective, "priority shall be given to life and safety" through identifying hazard-prone locations and the accompanying risk reduction measures.
A comprehensive and responsive land use strategy is required, according to Duterte, "given the country's approximate geographical area of 300,000 square kilometers," to handle the effects of deforestation and urbanization on food, housing, commerce, health, and the environment.
In order to safeguard Filipinos' future generations, enable them to better adapt to climate change, and help them meet the population's expanding requirements for food, shelter, and employment, the congressman said the law and other measures of a similar nature should be adopted as soon as feasible.
The Department of Environment and Natural Resources (DENR) and other concerned government organizations and organizations are required by the bill to map out and regularly update the country's vulnerable and hazard-prone areas.
According to the law, "These maps shall be shared and disseminated to LGUs, which shall thereafter assist them in the drafting of their own hazards-constrained development, physical framework, and land use plans."
A technical working group was established by the House Special Committee on Land Use last week to coordinate various initiatives related to the proposed National Land Use Act (NaLUA).
The special committee's chair, Rep. Francisco Matugas II of Surigao del Norte, said the President understood the critical role that national land use policy plays in the growth of the nation's economy.
Land use planning is a tool that makes it possible to allocate land resources fairly and transparently, according to a study from the German Institute for Development Evaluation quoted by Matugas.
The executive version of the proposed NaLUA, which was approved by the NEDA Board National Land Use Committee and incorporates components comparable to the other proposed measures, was presented by National Economic Development Authority (NEDA) Undersecretary Carlos Bernardo Abad Santos.
Santos underlined the necessity to unify multiple land use regulations, including those on agrarian reform, agriculture, ancestral domain, protected areas, housing, and urban development, as well as the competing uses of land.
Through effective land use planning and development, he added, "we will be able to have correct land allocation and again lower disaster risks as a result of harmonizing these multiple regulations."
According to him, the NaLUA was created primarily to remedy or mitigate the harmful effects of ineffective and disorganized land planning and management.
Cebuano
English
Filipino
***
We appreciate your reading. You may also consider sharing it with others.
Please comment below if you found this post interesting.
Be one of our
DONOR
/
SPONSOR
to support NextGenDay news website.
***
Please follow and like us: