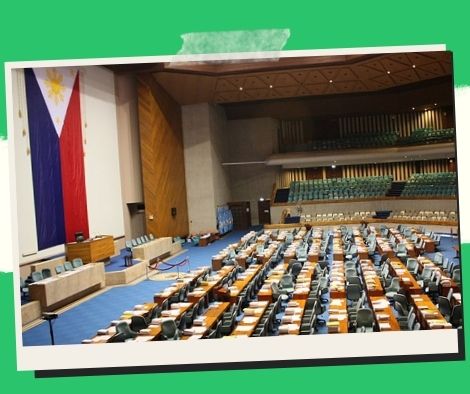 Gatchalian calls the house measure on barangay health workers a "great milestone."
Cebuano
English
Filipino
Rep. Rex Gatchalian of Valenzuela City's First District applauded House Bill 6557's passage on Tuesday, calling it a "huge stride" toward bettering the working conditions of BHWs, who have been on the front lines of healthcare at the local level.
The House overwhelmingly passed the Magna Carta of Barangay Health Workers (BHWs), one of the Marcos administration's top priorities, on final reading on Monday night with 258 votes.
It is time to acknowledge the crucial part that our BHWs play in the provision of healthcare in local communities, particularly in rural areas of the nation. We want to show our appreciation for their hard work and sacrifices by working together to guarantee the Magna Carta of Barangay Health Workers is passed, said Gatchalian, chair of the House Committee on Local Government.
Gatchalian, one of the key authors and sponsor of HB 6557, continued, "We think that in this modest measure, we are taking a giant step towards improving the conditions of our BHWs."
Gatchalian has a special place in his heart for BHWs because, during his nine years as mayor of Valenzuela City, he had the opportunity to observe firsthand, among other things, the extreme sacrifices made by BHWs as community educators in preventing common illnesses and as monitors and data gatherers for decision-makers and primary healthcare providers.
Gatchalian mentioned the story of Aling Pacita, a 58-year-old mother of four who works as a barangay health worker (BHW) in her spare time in his lecture about sponsorship.
She has been employed as a BHW for the previous 16 years. She continuously wanders through her area to provide primary healthcare and collect information on the general state of the neighborhood's health. She is the one giving vaccinations in the barangay hall, taking the danger of infection while always thinking about the wellbeing of the neighborhood. She has been on the front lines of healthcare ever since she started volunteering her time as a BHW," he remarked.
Since the beginning of time, our BHWs have provided healthcare on the front lines. Aling Pacita is a representation of the thousands of BHWs that put their own safety and comfort at risk to advance the health of the community. It's time for us to play our part since they have always played theirs, he continued.
A comprehensive package of compensation and benefits, including hazard allowance, transportation allowance, subsistence allowance, one-time retirement cash incentive, health benefits, insurance coverage and benefits, vacation and maternity leaves, cash gifts, and disability pay, is sought by HB 6557, which consolidates 49 measures.
The proposal also requires the Department of Health (DOH) to offer BHWs continuing education and training programs. It further requires that a credentialed BHW who has provided at least five years of continuous service be granted first-grade Civil Service Eligibility.
Additionally, it requires the establishment of a grievance procedure to handle grievances against acts of discrimination and the unjust dismissal of BHWs from the service by the municipal, city, or provincial government and the Department of the Interior and Local Government (DILG);
Gatchalian expressed optimism that HB 6557 would eventually become law during this 19th Congress as it is now making its way to the Senate.
During the 18th Congress, the House of Representatives approved a similar bill that would have created a Magna Carta for barangay health workers, but the Senate rejected it due to a "lack of material time."
Gatchalian also praised the valiant efforts of the many authors who steadfastly pushed for the bill's passage in the House, including his co-sponsors Rep. Maria Angela Garcia of the Bataan 3rd District, Rep. Angela Natasha Co of the Barangay Health Wellness (BHW) Party-list, and Rep. Elizaldy S. Co of the Ako Bicol Party-list, who chairs the House Appropriations Committee.
He remarked, "We would want to thank the many authors of this measure for their enthusiasm and expertise in developing this significant legislation, as well as our colleagues who share our beliefs on the values of the Magna Carta for Barangay Health Workers.
Finally, he took the opportunity to congratulate BHWs for their critical contribution to ensuring that health services are available in every community.
"Thank you very much for your pagsisikap and sakripisyo. I am presently katuwang namin in regards to the pandemya-related pagsuboks. Thank you very much for your diligence and sacrifices. The bansa process will not proceed without the presence of your sacrifices. You are a part of our team as we work to overcome the pandemic's hurdles. Without individuals like you who support the government, nation-building would not be feasible, Gatchalian remarked.
Cebuano
English
Filipino
***
We appreciate your reading. You may also consider sharing it with others.
Please comment below if you found this post interesting.
Be one of our
DONOR
/
SPONSOR
to support NextGenDay news website.
***
Please follow and like us: