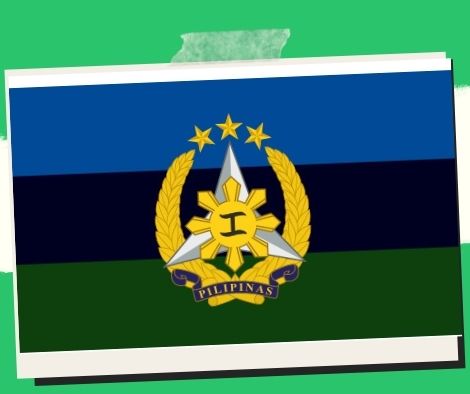 Joma Sison's death has not been associated with any security issues, according to AFP
Cebuano
English
Filipino
Jose Maria "Joma" Sison, the founding chair of the Communist Party of the Philippines (CPP), recently passed away in the Netherlands, but the Armed Forces of the Philippines (AFP) does not believe that the threat level has increased.
"In reality, tuloy-tuloy is the word for the pagbaba of the bilang ng the canilang mga kasapi at saka mga followers. Ngayon po wala naman kaming nakikitang problema at pangamba dahil sa pagkamatay ni "Joma." So, patuloy din po na bumabalik loob yung kanilang mga armadong, yung mga combatants at saka yung mga supporters nila, yung mga mass bases at saka yung mga supporters, yung mga mass bases at saka yung mga members of the underground mass organizations. (We do not see any problems or threats coming from 'Joma' This applies to their warriors, armed units, mass bases, and even members of their covert mass organizations "Col. Medel Aguilar, a spokesman for the AFP, stated in a radio interview on Sunday.
Following Sison's passing, the CPP imposed a 10-day period of mourning and instructed its troops to launch "tactical offensives" against government forces.
He further stated that the country would benefit or have a chance to achieve peace as a result of the passing of the CPP chair.
"Now that "Joma" has passed away, I'm hoping that this will be easier to do so that you can complete your kapayapaan in your own bansa. Naturally, we don't want to celebrate someone's passing because we respect the deceased. We also pray that the deceased's fellow humans will eventually become enlightened in order to bring about peace in the nation without using force. (With "Joma's" passing, I believe this will help us achieve peace in the nation.) Of course, we don't want to celebrate someone's passing because we respect the deceased and hope that those who once served him may become enlightened and choose a better route to bring about societal change without resorting to violence "explained Aguilar.
PNP is against a festive ceasefire with the Reds.
In the meantime, the Philippine National Police (PNP) stated that despite Sison's passing and the upcoming CPP anniversary, it is not eager to suggest that police operations against communist insurgents be suspended.
PNP commander Gen. Rodolfo Azurin Jr. said in a statement that ongoing operations for law enforcement and public safety would continue while they maintained an aggressive defense posture against terrorist actions and criminal activity during the holiday season.
Joma Sison's abrupt death, which occurred before he could be tried for his crimes and made to pay for them, "we regret that the Filipino nation was shortchanged," Azurin said in a statement.
While Sison's passing absolves him of criminal responsibility under local rules, Azurin stated that all other defendants in the accusations brought against the late communist leader would still be subject to legal action.
Azurin stated, "We had wanted to hear his testimony in open court about his and the CPP-NPA leadership's role in the mass murder of suspected government spies and members of rival factions within the underground movement, as well as the assassination of some prominent and common individuals during his chairmanship of the CPP.
The PNP chief claimed that while Sison will be laid to rest together with the most horrifying secrets of the CPP-rule NPA's of terror, the blood of thousands of Filipinos who lost their lives in instances connected to the communist insurgency since 1969 would stay on his hands.
The surviving CPP-NPA members should embrace the government's olive branch of peace and reconciliation, Azurin said, particularly now that they lack a leader and as their philosophy becomes more out of date in today's world.
After spending two weeks in the hospital, Sison passed away on December 16 at roughly 8:40 p.m., according to the CPP.
Sison passed away more than a week before the CPP's 54th anniversary of its formation on December 26.
In 1976, under the administration of President Ferdinand E. Marcos, Sison and his wife were detained.
In 1986, following the election of President Corazon Aquino, they were freed from custody.
Following the failure of peace negotiations with the government in 1987, Sison fled on his own to the Netherlands.
Up until November 2017, when then-President Rodrigo Duterte ended the negotiations, there had been intermittent peace talks.
The New People's Army's political wing is known as the CPP.
Cebuano
English
Filipino
***
We appreciate your reading. You may also consider sharing it with others.
Please comment below if you found this post interesting.
Be one of our
DONOR
/
SPONSOR
to support NextGenDay news website.
***
Please follow and like us: