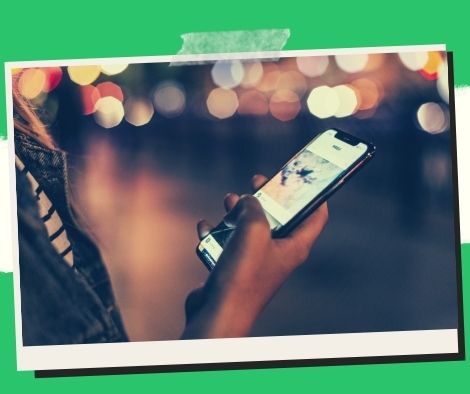 The adoption of technology that tracks payments is approved by PFMC.
Cebuano
English
Filipino
The adoption of an integrated information and communications technology (ICT) solution that enables a transparent method of monitoring the disbursements and appropriation of public funds has been approved by the Public Financial Management Committee (PFMC).
The Department of Budget and Management (DBM), Department of Finance (DOF), and Commission on Audit make up the PFMC (COA).
The Integrated Financial Management Information Systems (IFMIS), which enables the generation of crucial data on all facets of government financial transactions and makes it publicly accessible through information technology, was approved for adoption by the PFMC, according to a press release from the DBM.
The Budget and Treasury Management System (BTMS), an online ledger where transactions are mapped in real-time from purchase to payment, is a crucial component of the IFMIS. It is a fully automated, centralized database that is web-based and will make it easier to generate crucial information on all facets of government financial transactions.
Amenah Pangandaman, the budget secretary, said that by implementing the digital transformation program and creating a convergent hub, "we will be able to have real-time and consolidated reports, achieve efficiency of government systems, ease of doing business, sustainability of systems, and establish conditions that would help reduce corruption and poverty incidence."
In order to mandate the adoption and implementation of IFMIS in the handling of government financial transactions, she claimed that the PFMC drafted a proposed Executive Order (EO) to be distributed to all departments, agencies, and instrumentalities, including government-owned and controlled corporations.
The new EO amends EO No. 55, which directs the automation and integration of all government financial management systems for increased efficiency.
Through the full adoption of IFMIS, she continued, "We hope to secure the digital transformation objectives in our 8-Point Socioeconomic Agenda and achieve not only transparency and accountability, but also bureaucratic efficiency, sustainability, and, in the end, economic growth through proper use of technology."
The Progressive Budgeting for Better and Modernized (PBBM) Governance Act, which aims to institutionalize public financial management principles for best practices in cash budgeting, was also accepted by the PFMC.
All of them will help us get closer to our socioeconomic objectives of effective bureaucratic and financial management, she continued.
Pangandaman has made a strong case for the use of digital technology to advance the goal for public finance management reform.
President Ferdinand R. Marcos Jr. promised to adopt bureaucratic efficiency and prudent fiscal management in his inaugural State of the Nation Address last July with the aim of rescuing more Filipinos from poverty.
modifying procurement procedures and policies
Pangandaman, however, voiced faith in the ability of technology to improve the government's procurement procedures and policies.
"We still have a lot of work to do to win back the public's trust and adhere to global procurement norms. In conducting their Year-End Meeting, she told members of the Government Procurement Policy Board (GPPB) and Inter-Agency Technical Working Group (IATWG) that she "truly believes that with sincerity in service, a focused determination to improve, and with the proper use of technology and digitalization for efficiency and transparency, we can transform procurement policies and processes to be a mechanism that will thrust forward and truly help us achieve our Agenda for Prosperity."
Pangandaman applauded the GPPB-Technical Support Office (TSO), which is led by Executive Director Atty. Rowena Ruiz, for advancing the reform agenda for public procurement in the Philippines.
In order to "promote simplified, innovative, agile, and responsive procurement for all procuring entities and stakeholders," according to Ruiz, government procurement reform measures are essential.
The Green Public Procurement (GPP) Roadmap, which aims to incorporate green options in public procurement and to promote sustainable management and use of natural resources by 2030, is now being implemented by the GPPB.
Using the GPP, public agencies look to purchase products, services, and projects that have a smaller overall environmental effect. The goal of the GPP is to seamlessly incorporate environmentally friendly practices into the current procurement procedures.
"This will ideally enable us to realize our common aim to elevate the Philippine procurement regime to the next level, coupled with our initiatives to digitalize government procedures, documents, and databases," Pangandaman added.
The GPPB-TSO has also prepared its Fiscal Year 2023 Action Plan, which supports the GPPB's key missions on policymaking, building capacity, and monitoring procurement.
Cebuano
English
Filipino
***
We appreciate your reading. You may also consider sharing it with others.
Please comment below if you found this post interesting.
Be one of our
DONOR
/
SPONSOR
to support NextGenDay news website.
***
Please follow and like us: