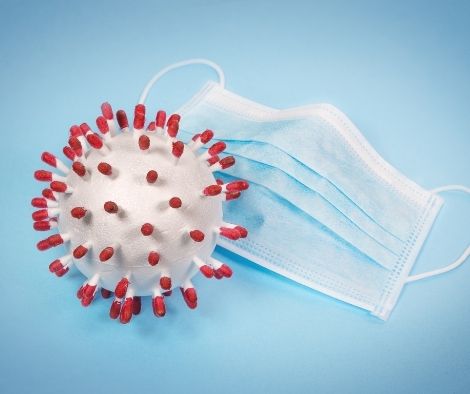 Covid-19 best practices will be shared by Israeli specialists in PH
Three Israeli specialists came in Manila on Sunday to help the Philippines in its response to the coronavirus illness 2019 (Covid-19) and to share Israel's best practices as a global leader in population vaccination.
Avi Ben-Zaken, deputy director of medical technologies and infrastructure development at Ichilov Hospital; Dafna Segol, senior strategic planner at the Israeli Ministry of Health's Covid-19 control center; and Adam Segal, logistics and operations manager at SLE, who has also solved complex supply chain challenges, make up the team.
The team will meet with leading medical specialists in the Philippines and tour immunization sites and cold storage facilities in Metro Manila from June 20 to 25.
After greeting the delegation at the Ninoy Aquino International Airport, vaccine czar Carlito Galvez Jr. said, "The inputs from our guest will enable us to fine-tune our approaches so that we can get the anti-Covid jab into the arms of as many Filipinos in the most effective and efficient ways possible."
"We are hopeful that this week will give us with a chance to discuss our best practices, lessons learned, and suggestions on how we can enhance our vaccination systems and processes even further and achieve our objective of attaining herd immunity this year," he said.
The Israeli group, according to Galvez, will discuss ways to increase vaccination uptake, effectively deploy vaccines, and manage "sensitive" vaccines, such as those made by Pfizer and Moderna.
The visit coincides with the signing of a contract for 40 million doses of Pfizer-BioNTech vaccines, which are expected to arrive in the third and fourth quarters of this year.
In an interview with reporters, Galvez said, "Israel is one of the global models in terms of effective and rapid deployment of vaccinations, so iyon ang gusto nating malaman (so that's what we want to learn) to have some kind of minimal waste."
Israel no longer needs its people to wear masks inside, as infections continue to decrease as a result of a comprehensive immunization campaign that has completely vaccinated 59.49 percent of the country's population.
Director Maria Soledad Antonio of the Bureau of International Health Cooperation said in an interview that another Israeli team on "pandemic response" is expected to come in July.
"Hindi pa namin nabubuo'yong program, but mayroong second batch, may plan mga July," she added.
This is the second time a group of international specialists has visited the country to provide technical assistance in dealing with the health issue.
A Chinese medical team also visited Manila in April 2020, as the government attempted to expand its testing and contact tracking capabilities.
Since then, Antonio claims that the country's testing capacity has risen to at least 50,000 to 70,000 per day, and that isolation facilities have been upgraded.
"Dahil effective ang vaccine rollout ng Israel, sila naman ang inimbitahan (We welcomed them here since Israel's deployment was successful)," she said.