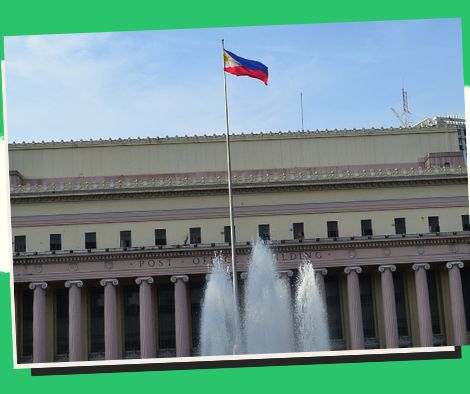 Post Office issues a warning about a phone call scam.
Cebuano
English
Filipino
On Wednesday, the Philippine Post Office issued a warning to the general public urging them not to be duped by phony phone calls from people posing as postal employees.
The Post Office stated in a public alert that it will never call its clients for any type of financial transaction.
The Post Office issued a warning that con artists are configuring calls to appear to come from the postal corporation's Customer Service Hotline, (02) 8288-7678, by leveraging their knowledge of computers to do so.
The Post Office stated that it uses this official number exclusively to field incoming calls from members of the postal public who are trying to find out where their mail or packages are.
It went on to state that "it is never utilized for outgoing or outbound calls for verifications on senders or addressees of postal matters."
Three private persons recently visited the Cebu Post Office to ask about the suspicious phone calls, which were later determined to be "spoofed or cloned calls with an end view of extortion." As a result, the warning was given.
The Post Office warned the public not to respond to hoax calls from the con artist known as "Mr. Vishing" (voice phishing), claiming that his method is to generate panic in potential victims in order to deceive them into providing personal information and money.
According to the first data acquired, the modus operandi started in November 2022 when potential victims were asked for their personal information via text or online messaging. The callers would then inform their intended victims that they had "found an outgoing letter or parcel containing illegal narcotics reportedly delivered by the potential victim through the postal service." They then assert that these packages were "sent and intercepted at Cebu Central Post Office" or at any post office, even though they were reportedly headed for Malaysia, Thailand, or any other foreign country," the statement read.
The "local police" would then utilize their social engineering talents to induce terror in these victims so they wouldn't get into "legal entanglements," according to "Mr. Vishing," who had referred them to them. The victims are then tricked or forced (even during video chats) to pay enormous sums of money for protection in order to avoid being tried and possibly imprisoned, according to the Post Office.
To prevent falling victim to "Mr. Vishing," the Post Office encouraged the public not to divulge personal information over the phone.
The statement read, "It is best and prudent to check the validity of the calls, emails, or texts they receive from proper and legitimate sources or can access important information available online against vishing, phishing, and other frauds."
The National Telecommunications Commission and the Department of Information and Communications Technology have already been notified by the Post Office to look into the scam.
To deal with the alleged package fraud, it also enlisted the help of its existing telephone service provider and the Philippine National Police.
Cebuano
English
Filipino
***
We appreciate your reading. You may also consider sharing it with others.
Please comment below if you found this post interesting.
Be one of our
DONOR
/
SPONSOR
to support NextGenDay news website.
***
Please follow and like us: