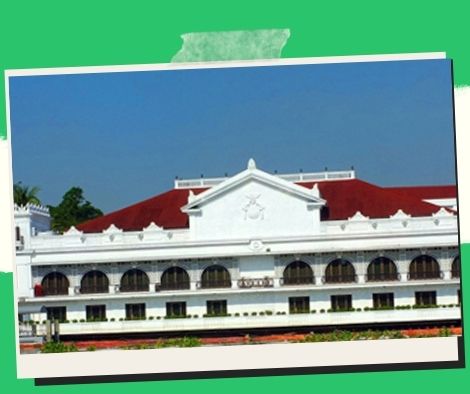 Oman and Canadian envoys' credentials are received by PBBM
Cebuano
English
Filipino
On Tuesday, freshly appointed ambassadors from Canada and Oman presented their credentials to President Ferdinand R. Marcos Jr.
The two new diplomats' credentials were presented during a ceremony at the Malacanang Palace in Manila, which was broadcast on state-run Radio Television Malacanang (RTVM) in a number of films.
According to the video posted by RTVM's official Facebook page, Ambassadors Nasser Said Abdullah Al Manwari (Oman) and David Bruce Hartman (Canada) received arrival honors before presenting Marcos with their credentials.
The Palace guest book was also signed by the two ambassadors.
In November 2022, Hartman assumed his diplomatic duties in the Philippines, taking over for James Peter MacArthur, a former Canadian ambassador.
Before beginning his employment with the Department of Foreign Affairs and International Trade in 1998, he served as a special assistant to a member of the Canadian Parliament.
In 1949, the Philippines and Canada established diplomatic ties.
In sectors of mutual cooperation, including trade and investments, maritime security, marine environmental protection, agriculture, and education, among others, the two nations' relations have grown greatly over time.
In the interim, Nasser was chosen in December 2022 to serve as Oman's new ambassador to the Philippines.
The Philippines and Oman started having bilateral ties in 1980.
The embassy of Oman in the Philippines was formally opened in 2013.
The two countries established a progressive collaboration in the spheres of politics, economy, and culture.
the assistance of the diplomatic community
In the meantime, Marcos urged the diplomatic corps to support the administration's Philippine Development Plan 2023-2028, which will serve as the nation's plan for its economic and social change over the course of the following six years, during a Vin d'honneur at Malacanang Palace.
Marcos made the call while expressing his high hopes for the nation's sustained positive development, which he said would lessen the economic shocks caused by the coronavirus disease 2019 (Covid-19) pandemic.
"I urge our diplomatic allies to join us in attaining the Plan's development objectives through collaboration and partnerships with your respective governments and business sectors. Let's talk about potential prospects for our nations to get involved," he remarked.
On New Year's Day, the Philippine president hosts an official celebration at Malacanang Palace known as the Vin d'honneur. Vin d'honneur, which translates as "wine of honor" in French, is a custom that traditionally follows speeches, inaugurations, and other formal events.
Marcos emphasized that the Philippines' foreign policy seeks to pursue engagements abroad in accordance with the nation's national interest and that his administration plans to strengthen ties with both bilateral and multilateral partners.
In addition, he stated that the Association of Southeast Asian Nations (ASEAN) remains a key component of Philippine foreign policy and declared that the Philippines, a steadfast supporter of multilateralism, will continue to collaborate with its allies to fortify the UN.
Marcos praised the nation's anticipated economic growth in 2022 during the occasion, as well as the tax collection and investment statistics that are "also moving upwards."
According to Marcos, the strategy is "achievable" and the Philippines is "poised to reach upper middle-income status very soon" given the current growth momentum.
The post-Covid-19 reality, according to Marcos, calls for readjusting methods and concentrating on pressing issues like ensuring food security, creating jobs, reducing poverty, and controlling inflation.
The measures, according to Marcos, involve "new thinking" that prioritizes "operational efficiency, prudent budgetary management, and excellent governance."
He expressed confidence that prospects, investment leads, and commitments would materialize into actual projects and said that the efforts his administration would take would assist pull investments in the infrastructure, renewable energy, and agricultural sectors.
***
We appreciate your reading. 😊Simple Ways To Say Thanks & Support Us:
1.) ❤️Give a Tip. If you would like to make a small donation to support us, please give a tip thru PayPal at
https://paypal.me/SocialBoostVA
😊❤️
Subscribers in the Philippines can make donations to mobile number 0917 906 3081, by using the GCash website or GCash mobile application.
2.) Be one of our
SPONSOR
. We can published your promotions, PR stories/news articles with contact details as an additional exposure of your company products and services.
3.) 👍 Give this news article a Thumbs Up, Leave a Comment (at Least Five Words), and Share!
***
Cebuano
English
Filipino
Please follow and like us: