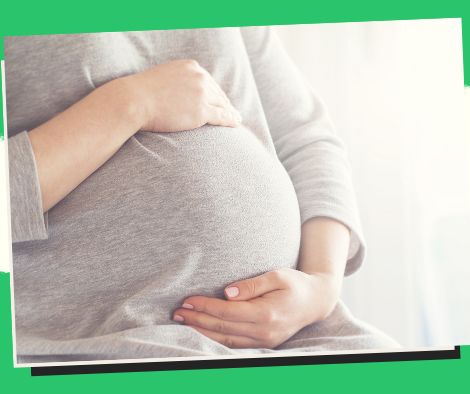 Pushing up against adolescent pregnancy
Cebuano
English
Filipino
On Thursday, the House Committee on Youth and Sports Development approved the consolidation of at least seven proposals that would formalize a rule intended to discourage adolescent pregnancy.
After hearing testimony, the committee decided to combine House Bills 79, 2062, 2524, 3211, 5559, 6901, and 6964 into one bill that will make family planning options available to sexually active youth and eventually address teen pregnancies.
Committee chairperson and Isabela Representative Faustino Michael Dy III stated in his opening remarks that the Philippines was ranked second among Southeast Asian countries in 2019 with the highest adolescent birth rate, at 5.9 percent in girls aged 15 to 19, according to the study done by the Commission on Population and Development (PopCom).
The highest percentage was 6.33 in Laos.
He pointed out that in 2019, 2,411 females between the ages of 10 and 14 gave birth, noting an ongoing rise in teen pregnancies over the previous 11 years.
In addition, he highlighted data from 2020 that showed the Philippines had a higher adolescent birth rate than the rest of the globe, at 47 births per 1,000 women between the ages of 15 and 19, compared to 33.5 births per 1,000 in the ASEAN.
The primary author of HB 79, Albay Rep. Edcel Lagman, noted that adolescent pregnancies and childbirths are to blame for the high rate of maternal death.
Teenage moms should be a thing of the past, but even in sophisticated and forward-thinking nations today, Lagman added, they are nonetheless common.
Lagman said that the teenage pregnancy situation is a "national social emergency" due to the lowering average ages of adolescents having early pregnancies and an increase in the number of families led by minors, citing both the National Economic Development Authority and PopCom.
He claimed that early pregnancy causes young girls to drop out of school before completing at least a basic education, leaving them economically vulnerable and lacking the necessary skills for gainful employment.
He continued by saying that early childbearing has a detrimental impact on the economy, costing PHP33 billion annually in lost earnings as a result of "missed chances and abandoned savings."
To institutionalize policies and tactics for avoiding adolescent pregnancy and to provide social support to young mothers and their children, he said, a thorough law on the topic must be passed.
He said that doing so would spare young girls from experiencing maternal death, unemployment, and poverty, enhance their futures, and boost their self-esteem.
This will serve as a national framework for interagency and inter-sectoral collaboration and resource allocation at all levels to address the various health, cultural, socio-economic, and institutional determinants of adolescent pregnancy, and will push sustained, cost-effective strategies to reduce and prevent pregnancies among adolescents.
The bill also calls for the creation of comprehensive adolescent sexuality education (CASE), which would be offered to adolescents who are members of indigenous peoples, people with disabilities, unaccompanied minors, juvenile offenders, residents of residential social welfare programs, and other marginalized groups. CASE would be community-based and culturally sensitive.
Additionally, it states that the CASE curriculum shall be a mandated component of education, integrated at all levels of learning, with the ultimate goal of de-stigmatizing the discussion of sex, gender, adolescent sexuality, and reproductive health.
Adolescents must have access to modern family planning information and services, together with appropriate counseling from qualified service providers, in both public and private health facilities, including Teen Centers.
Adolescents who are now sexually active or have been in the past will be given preference.
***
We appreciate your reading. 😊Simple Ways To Say Thanks & Support Us:
1.) ❤️Give a Tip. If you would like to make a small donation to support us, please give a tip thru PayPal at
https://paypal.me/SocialBoostVA
😊❤️
Subscribers in the Philippines can make donations to mobile number 0917 906 3081, by using the GCash website or GCash mobile application.
2.) Be one of our
SPONSOR
. We can published your promotions, PR stories/news articles with contact details as an additional exposure of your company products and services.
3.) 👍 Give this news article a Thumbs Up, Leave a Comment (at Least Five Words), and Share!
***
Cebuano
English
Filipino
Please follow and like us: