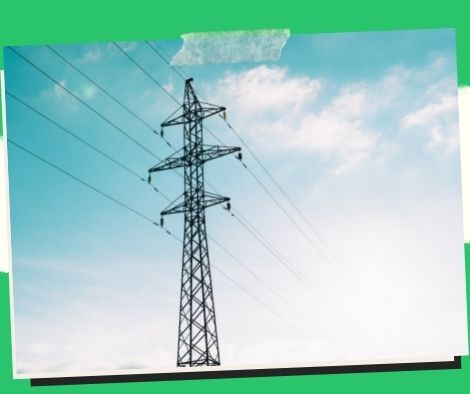 Power tariffs will be drastically reduced by WESM Mindanao: Marcos
Cebuano
English
Filipino
On Monday, President Ferdinand R. Marcos Jr. praised the opening of Mindanao's Wholesale Electricity Spot Market (WESM), saying it will help the area's power rates drop dramatically.
Marcos expressed optimism that the WESM will support investments and economic activity in the area, particularly in manufacturing and other energy-intensive industries that will eventually produce jobs and other opportunities, during the ceremonial launching of the WESM in the Mindanao Grid on Monday in Malacaang.
According to Marcos, "…the existence of WESM in Mindanao and an interconnected and interdependent grid across the nation will not only assure a level playing field in the competitive energy market but will also give investors security."
He stated the government may hopefully realize its aim of having a joint WESM for the whole country and of achieving overall capacity for the Philippines' power demands with the integration of the three primary grids into the WESM.
In the long run, WESM will assist in sustaining power generation investments to fulfill the continuously increasing demand for electricity, he continued.
According to Marcos, he is also optimistic that the decline in fuel prices on the global market would result in cheaper electricity expenses for both industrial and residential clients.
Raphael Lotilla, the energy secretary, concurred with Marcos in adding that the WESM might result in lower electricity rates in Mindanao.
The fact that there is now a spot market where the surplus capacity in Mindanao facilities can be sold and used as a source of supply means a lot to the people of Mindanao. The rest of the nation would eventually be able to benefit from Mindanao's excess capacity after it is connected to Visayas and later Luzon, he continued.
Mabel Acosta, chair secretary of the Mindanao Development Authority (MinDA), stated that the time has come for Mindanao to join WESM.
According to her, it is feasible for Mindanao to eventually switch from a strictly bilateral to a market-operated regime because of the improving power situation, the availability of supply excess ranging from 800MW to 1,000MW daily, and a portfolio of the diverse energy mix.
The goal of WESM, a centralized marketplace for large-scale buyers and sellers to trade power, is to create a competitive, effective, transparent, and reliable market for electricity.
The Electric Power Industry Reform Act, or EPIRA Law, of 2001, is notable for this aspect, which has helped to create a more vibrant and competitive market for the power industry in Luzon and Visayas.
A key step has been taken towards Mindanao's aim of creating a reliable energy system for the nation by enabling a more effective and open power distribution system with the opening of WESM Mindanao's commercial operation.
The Mindanao-Visayas Interconnection Project (MVIP) will operate well thanks to WESM in Mindanao since it enables effective transmission and settlement of electricity exchanges. Mindanao has an electrification rate of 87 percent.
Currently, Mindanao has a recognized capacity of 4,321 megawatts, although its peak demand is only about 2,167 megawatts.
Since the WESM was established in Mindanao, approximately 2,000 megawatts of uncontracted capacities have been able to be sold in the WESM and dispatched at any given time, supplying distribution utilities, electric cooperatives, and other end users when their contracted power plants are not available.
The launch will have an impact on power prices as well because WESM encourages generators to compete and sell their electricity for less in order to establish a dispatch timetable.
In Luzon, WESM was successfully introduced by the government in 2006, making the Philippines the first developing country in Asia to do so.
In 2010, WESM was also created in the Visayas.
As a result of WESM's presence in Mindanao, Marcos stated that the nation now anticipates completing the MVIP by the end of March this year. The transmission of electricity between these islands will benefit the people of Mindanao and the Visayas.
Republic Act 9136, popularly known as the Electric Power Industry Reform Act (EPIRA) of 2001, authorized the creation of WESM.
***
We appreciate your reading. 😊Simple Ways To Say Thanks & Support Us:
1.) ❤️Give a Tip. If you would like to make a small donation to support us, please give a tip thru PayPal at
https://paypal.me/SocialBoostVA
😊❤️
Subscribers in the Philippines can make donations to mobile number 0917 906 3081, by using the GCash website or GCash mobile application.
2.) Be one of our
SPONSOR
. We can published your promotions, PR stories/news articles with contact details as an additional exposure of your company products and services.
3.) 👍 Give this news article a Thumbs Up, Leave a Comment (at Least Five Words), and Share!
***
Cebuano
English
Filipino
Please follow and like us: