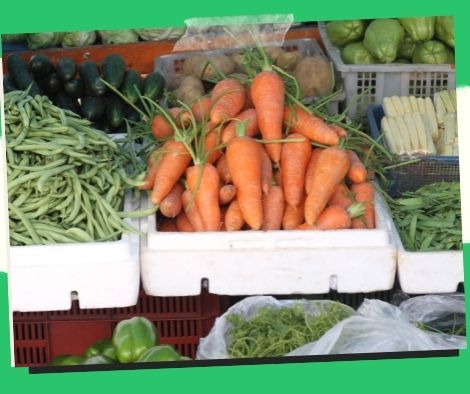 Bill encourages novel agricultural techniques to increase food security
Cebuano
English
Filipino
Senator Imee Marcos asserts that it is both feasible and profitable, particularly with government assistance.
In order to encourage the use of agriculture technologies like aeroponics, hydroponics, and aquaponics for the production of high-value fish, crops, and vegetables, Marcos introduced Senate Bill 1805, also known as the Soilless Agricultural Production Act.
She claimed that countries that generate a lot of agricultural goods, like Japan, the United States, India, South Africa, and the United Kingdom, use these techniques to increase food security.
Hydroponics is the cultivation of plants by placing the roots in liquid nutrient solutions rather than in soil, while aquaponics combines aquaculture and hydroponic plant production in a closed-loop water system that simultaneously raises both plants and fish. Aeroponics is the process of growing plants in an environment without soil or an aggregate medium.
The bill's explanatory note stated that despite modern agriculture's technological advances, including high-tech farm mechanization, modern irrigation systems, and advanced controlled environment agriculture, the nation's food production is still subject to the whims of nature and the various harmful effects of climate change.
At the height of the Covid-19 outbreak, the Bureau of Fisheries and Aquatic Resources supported aquaponics.
Beneficiary villages in Naga City, Camarines Sur, and Tuguegarao City, Cagayan, for example, received aquaponics systems in 2021 so they could grow fish as well as produce.
The measure said that the nation must use cutting-edge systems to generate more food while preserving limited resources due to the growing population and high demand for food supply.
The measure declared, "We must invest more in research and development to utilize cutting-edge technologies targeted at enhancing agricultural production and maintaining food security and safety.
The law requires the Department of Agriculture to conduct research and promote the use of aeroponics, hydroponics, and aquaponics technologies as tools to further increase the production of fish, crops, and vegetables in collaboration with the Department of Science and Technology.
The use of idle public lands controlled by the federal, state, or municipal governments, as well as other land resources at state institutions and colleges, for the cultivation of crops utilizing aeroponic, hydroponic, or aquaponic techniques, is encouraged.
Students studying agriculture, practical arts, home economics, and other topics related to agriculture at the secondary and tertiary levels in public and private academic institutions must also be exposed to the technologies of aeroponics, hydroponics, and aquaponics as they are used in agricultural production.
***
We appreciate your reading. 😊Simple Ways To Say Thanks & Support Us:
1.) ❤️Give a Tip. If you would like to make a small donation to support us, please give a tip thru PayPal at
https://paypal.me/SocialBoostVA
😊❤️
Subscribers in the Philippines can make donations to mobile number 0917 906 3081, by using the GCash website or GCash mobile application.
2.) Be one of our
SPONSOR
. We can published your promotions, PR stories/news articles with contact details as an additional exposure of your company products and services.
3.) 👍 Give this news article a Thumbs Up, Leave a Comment (at Least Five Words), and Share!
***
Cebuano
English
Filipino
Please follow and like us: