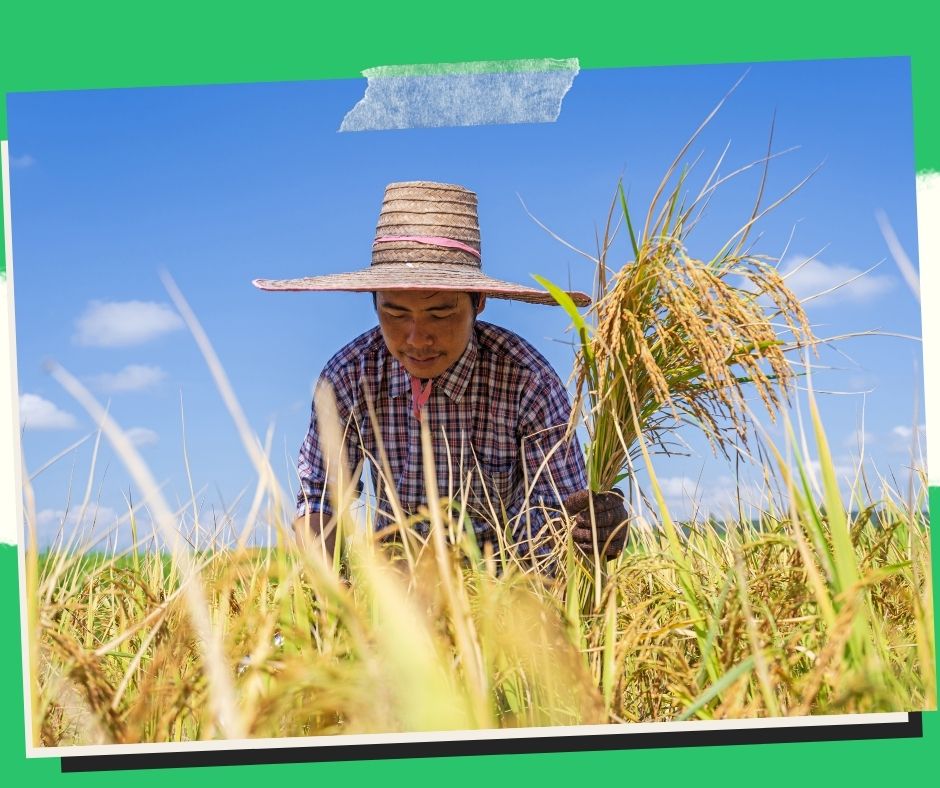 The key to rice self-sufficiency in two years is DA reorganization: PBBM
Cebuano
English
Filipino
According to President Ferdinand R. Marcos, if the government is successful in "reorganizing" the Department of Agriculture (DA) and its related agencies, the Philippines will be self-sufficient in rice in two years.
Marcos claimed to have received information on the condition of the nation's irrigation system at a meeting with representatives of the DA and the National Irrigation Administration (NIA) in Malacanang.
He claimed that at the discussion, he and DA and NIA representatives came to an agreement on a "timeline" of actions that must be followed in order to accomplish their objective of self-sufficiency.
In a video released by the Presidential Communications Office, he said that if all the necessary tasks are completed, we will be close to rice self-sufficiency in two years. "Based on our calculations, if we can do everything we need to do because there are many things that need to be fixed, many things that need to be reorganized, but if we accomplish them all," he said.
Reorganization initiatives, according to Marcos, necessitate collaboration, convergence, and coordination with other organizations like the National Economic and Development Authority (NEDA), Department of Public Works and Highways (DPWH), DA, and the National Intelligence Agency (NEDA).
"There is a lot of work to be done, but we can see how we're going to achieve it," the speaker said. So that's what we'll focus on for the time being," he said.
Following his meeting with executives of SL Agritech Corp. (SLAC) and farmer representatives from Central Luzon in Malacanang, Marcos requested the implementation of a program that will promote the use of hybrid rice varieties to help increase crop production in the nation, according to earlier announcements from PCO Secretary Cheloy Garafil.
According to Garafil, during the meeting, the SLAC recommended converting around 1.9 million hectares of rice farming regions planted with certified seeds (CS) to allow the planting of hybrid seeds in four years. Henry Lim Bon Liong is the SLAC's chairwoman and chief executive officer.
According to her, "President Ferdinand R. Marcos Jr. on Tuesday agreed to adopt hybrid rice as a better alternative to the inbred variety for increased crop production. President Marcos said he will implement a program to promote the shift by providing subsidies and making loan financing easier for farmers.
Garafil reported that as part of his commitment to bolstering support for rice farmers, Marcos also promised to bring the "best" practices used by farmers in Central Luzon to other regions of the nation.
A rise in rice production
As of right now, according to the PCO, the government is putting strategies to increase rice production into action. These include persuading farmers and irrigators associations (IA) to plant hybrid rice seeds, implementing alternate wetting and drying as a water-saving technology for irrigated lands, harvesting in September during the wet season, and ratooning after harvesting during the wet season.
Ratooning is a farming technique that involves cutting most of the crop's above-ground section but leaving the roots intact so that the plants can recuperate and produce a new crop the following season.
These tactics are designed to support the Rice Competitiveness Enhancement Fund (RCEF) program, which attempts to boost farmers' competitiveness in the face of trade policy liberalization for rice.
The Rice Tariffication Law, also known as Republic Act 11203, is what gave rise to the RCEF program.
Similarly, the NIA is carrying out a number of initiatives to improve the country's irrigation infrastructure through public-private partnerships (PPPs) on the development of irrigation infrastructure, the construction of climate-resistant infrastructure, the management of floods, and extensive reforestation of watershed areas under NIA supervision.
A total investment pledge of more than PHP1 trillion from possible private partners was previously obtained by NIA, enabling it to move on with its irrigation projects without being constrained by a lack of funding.
Only 2.04 million hectares (ha), or 65 percent of the country's 3.13 million hectares of potentially irrigable land, has been developed as of December 31, 2021, providing irrigation to about 1.5 million farmers.
But of the remaining areas, 1.09 million ha (or 35% of them) still require development.
***
We appreciate your reading. 😊Simple Ways To Say Thanks & Support Us:
1.) ❤️Give a Tip. If you would like to make a small donation to support us, please give a tip thru PayPal at
https://paypal.me/SocialBoostVA
😊❤️
Subscribers in the Philippines can make donations to mobile number 0917 906 3081, by using the GCash website or GCash mobile application.
2.) Be one of our
SPONSOR
. We can published your promotions, PR stories/news articles with contact details as an additional exposure of your company products and services.
3.) 👍 Give this news article a Thumbs Up, Leave a Comment (at Least Five Words), and Share!
***
Cebuano
English
Filipino
Please follow and like us: