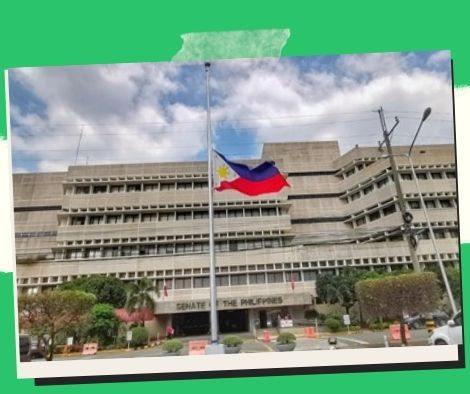 Escudero seeks to abolish the "no permit, no exam" rule.
On Wednesday, Senator Francis Escudero urged his fellow senators to support Senate Bill No. 1359, which would outlaw the "no permit, no exam" rule, which he claimed was the worst punishment practiced by some educational institutions.
Save/Share this post with QR CODE
According to committee report No. 6, SB 1359, also known as the "Act prohibiting the no permit no exam policy," forbids the imposition of any rule that prevents pupils enrolled in either public or private schools from taking exams or any other type of educational assessment due to unpaid debts like tuition and other school fees.
"By any moral standard, making a student miss an exam is the harshest penalty. "It sets off a series of events that can sometimes have a negative impact on the student's life, leading to not only the denial of degrees but also the death of dreams," Escudero stated in his speech on sponsorship.
The following actions by educational institutions are prohibited under Section 6 of the proposed bill: compelling a student or his or her parents or legal guardians to pay a portion of the outstanding financial or property obligations prior to the administration of any exam; requiring any student to obtain a permit from the school authorities before taking an exam or any other type of education assessment.
The proposed measure's Section 4 states that, unless the relevant educational institutions waive it, the outstanding financial or property obligations shall bear interest at a maximum annual rate of 6% calculated from the date on which the students take their exams until the date on which such obligations are paid.
According to the bill's punitive provision, instructors would not be subject to any charges that were brought. Only the school administration will be accountable.
Every offense carries a fine between PHP 20,000 and PHP 50,000.
According to Escudero, SB 1359 does not mandate tuition forgiveness because it does not cancel a student's school debt. It just requests that payment be postponed until the student is permitted to sit for the test.
The educational institution may withhold the release or issuance of grades, diplomas, or certificates, refuse to grant the necessary permissions, or refuse enrollment in order to ensure that financial obligations are paid.
"Matriculation is also ladderized in our schools, in addition to the curriculum. Regrettably, a lot of students drop off the ladder due to their personal circumstances rather than their academic performance. When tuition and other school payments are not paid on time, an involuntary dropout occurs. The student is frequently barred from taking the test as punishment for that failure, according to Escudero.
***
We appreciate your reading. 😊Simple Ways To Say Thanks & Support Us:
1.) ❤️GIVE A TIP. Send a small donation thru PayPal at
https://paypal.me/SocialBoostVA
😊❤️
Subscribers in the Philippines can make donations to mobile number 0917 906 3081, thru GCash.
2.) Be one of our
SPONSOR
and GET a website backlink. We can publish your PR stories, news articles, and company promotion for your products/services as additional exposure.
3.) 👍 Give this news article a THUMBS UP, and Leave a Comment (at Least Five Words).
***
Please follow and like us: