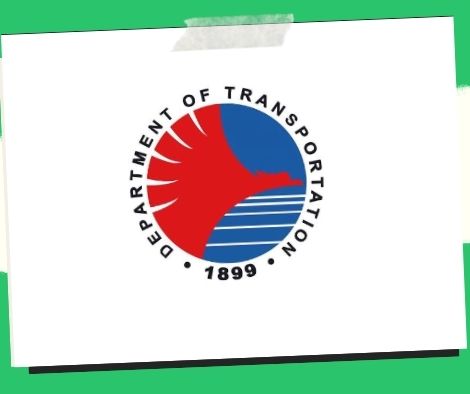 Marcos wants the Cebu BRT completed on schedule and wants to evict squatters.
Cebuano
English
Filipino
The Department of Transportation (DOTr) and stakeholders have been ordered by President Ferdinand R. Marcos Jr. to ensure that the Cebu Bus Rapid Transit (BRT) project is completed on schedule and that any informal settlers impacted by the transportation project would be adequately evacuated.
"I also use this chance to encourage the DOTr and other stakeholders to complete this project by the target completion date. In his address as he presided over the CBRT Package 1's groundbreaking ceremonies in Fuente Osmea Circle in Cebu City, Marcos stated, "I believe that if we begin operations in December, that will be the best conceivable Christmas gift that we can give to Cebu.
In 2025, the complete $16.3 billion project will be fully functioning.
"I want to remind the DOTr to make sure that property owners who may be impacted by the CBRT project receive just compensation. Also, I implore you to devise plans for effectively relocating the affected informal settler households, he continued.
Although the building of the Cebu BRT would cause "slight inconveniences" and "traffic congestion," it will also increase opportunities for Cebuanos and boost the city's and province's economic growth.
"Aside from the added convenience for our citizens, I have no doubt that it will also give our present public transportation workers more chances and better their working circumstances. I'm confident that it will promote economic growth by reducing travel times, enhancing the environment, and lowering accidents among local residents and visitors.
He asked all parties involved to be patient and considerate, saying that the short-term disruptions and delays will benefit all of Cebu in the long run.
He reaffirmed the national government's commitment to boosting economic activity across the nation by implementing creative public transportation solutions, enhancing the nation's mobility infrastructure, and other measures.
He remarked, "My administration steadfastly supports you in investigating ways to enhance our public transportation networks and in establishing alliances that will enable the Philippines stay up with the inventive interventions of other progressive nations."
He also confirmed that both the national and local administrations have carefully planned and researched the Cebu BRT project.
Buildings that encourage non-motorized means of transportation, such as pedestrian (lanes) and cycling lanes, are included in its peripheral "urban realm enhancement projects for the attractiveness of the city along the BRT route."
It is based on existing BRT systems, including those in Guangzhou, China, and Seoul, South Korea, among others, and has taken years and multiple governments to develop, he continued.
it's been a while
According to the Presidential Communications Office, the Cebu BRT project was in development for around 20 years until it was finally realized.
The 13.8-kilometer segregated lane of the CBRT Project, which has 17 bus stops, a depot, and a trunk terminal, is designed to accommodate more than 160,000 passengers each day.
A trunk service of 2.38 kilometers from the Cebu South Bus Terminal (CSBT) to the Capitol Building is included in Package 1 of the CBRT, as is a pedestrian enhancement of 1.15 kilometers from N. Bacalso Corner Osmea Boulevard to Plaza Independencia.
The Project Corridor in Cebu City's urban transportation system will perform better overall in terms of product and level of service, security, and environmental efficiency.
In the fourth quarter of 2023, the CBRT is anticipated to be partially operational, and in the second quarter of 2025, it will be fully operational.
In accordance with the project, buses will have a dedicated lane on the center-most lanes, one in each opposite direction, with the remaining lanes being made available for mixed-use traffic.
In addition, Marcos thanked DOTr and other parties involved in the project for their "dedication," "hard work," and "persistence" during the project's development and up until the commencement of its construction.
"Congratulations on starting this project after more than ten years after it was first conceived. We are finally here to put this strategy into action and calibrate Metro Cebu's transportation infrastructure, he said.
"We appreciate your assistance in offering safer, more dependable, comfortable, and more effective travel options to Filipinos. There is no question that the results of your labor will be the construction of cutting-edge, environmentally friendly transit systems that improve the quality of life for our citizens," he continued.
Also, he thanked the World Bank, the French Development Agency, and Chinese contractor Hunan Road and Bridge Construction Group Corporation Ltd. for providing financial support for the project.
***
We appreciate your reading. 😊Simple Ways To Say Thanks & Support Us:
1.) ❤️Give a Tip. If you would like to make a small donation to support us, please give a tip thru PayPal at
https://paypal.me/SocialBoostVA
😊❤️
Subscribers in the Philippines can make donations to mobile number 0917 906 3081, by using the GCash website or GCash mobile application.
2.) Be one of our
SPONSOR
. We can published your promotions, PR stories/news articles with contact details as an additional exposure of your company products and services.
3.) 👍 Give this news article a Thumbs Up, Leave a Comment (at Least Five Words), and Share!
***
Cebuano
English
Filipino
Please follow and like us: