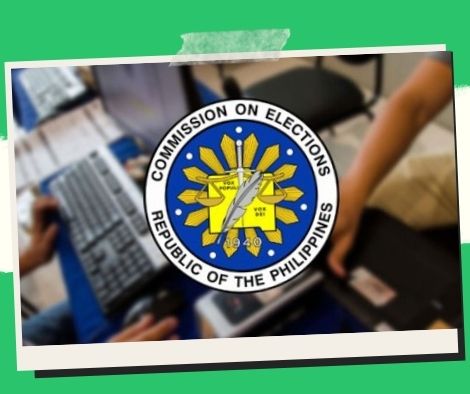 PBBM requests that Comelec ensure reliable, unchangeable election results.
Cebuano
English
Filipino
In order to preserve the integrity of the elections and public confidence, President Ferdinand R. Marcos Jr. stated on Friday that the Commission on Elections (Comelec) should take action on electoral reforms to assure "exact and unalterable" results.
Marcos stated during his remarks at the inaugural 2023 National Election Summit held at the Sofitel Philippine Plaza in Pasay City that the government may carry out constructive measures to speed up and ensure the accuracy of election result transmission.
As a democratic and republican government, we acknowledge that the people's right to vote gives them the ability to exercise their sovereignty. In closing, I would want to stress Comelec's crucial position as the protector of our people's sovereign will in preserving the credibility of the democratic process.
Also, he urged all relevant parties to cooperate in order to secure "free, orderly, honest, and credible elections" in the nation.
According to Marcos, "I urge for the active engagement of stakeholders, professionals, and civil society organizations to secure free, fair, and credible elections in our nation, in strong partnership with an educated and informed public.
The President advised the election body to regularly explore ways to enhance the voting procedures, such as assessing teachers' suitability to serve on electoral boards and incorporating voter education into K–12, college, and National Service Training Program curricula.
For this reason, he stated, "when we engage in dialogue with our students and the Filipino youth, we also advocate and encourage them to develop and cast an informed vote, as well as discerningly choose the leaders of our society.
The summit, according to Marcos, should be utilized as a springboard to improve the planning for all upcoming elections, including the upcoming Sangguniang Kabataan and Barangay Elections in October of this year.
support for modern polling equipment
The Comelec chairman, George Erwin Garcia, stated that the Chief Executive promised to support their efforts to develop new technologies for the upcoming national elections.
A press conference was held at the conclusion of the three-day 2023 National Election Summit at the Sofitel Hotel Manila in Pasay City. "The President himself whispered and said earlier that whatever the Comelec needs, to make our election even better and improved in 2025 and beyond, the executive department will always be 100 percent supportive to the Comelec," he said.
The head of the polling organization continued, "He stated if changing the machine was truly essential, then let's modify the system.
Garcia stated that they will also take into consideration the summit's agreement, the Comelec Advisory Council's recommendations, and the outcomes of their strategic planning.
"It is important even though the Comelec will ultimately decide what should be done and what kind of machine or system we will employ, it is very important that everyone is consulted," Garcia added.
According to the President's response when they visited the service provider booth outside of the event, he seems interested in new technology, he continued.
The exhibit's DRE (direct recording electronic) or touch screen technology, in particular, caught Garcia's attention. "What he was interested in is truly about what he saw at the display," Garcia said.
The Commission on Elections will undoubtedly investigate whether it is best to switch to the DRE, which is essentially just a push-button system, or to the OMR (Optical Mark Reader) technology, which uses a ballot that we will feed into our machine. He continued.
Since 2010, OMR vote-counting technology has been used in the nation's polls.
***
We appreciate your reading. 😊Simple Ways To Say Thanks & Support Us:
1.) ❤️Give a Tip. If you would like to make a small donation to support us, please give a tip thru PayPal at
https://paypal.me/SocialBoostVA
😊❤️
Subscribers in the Philippines can make donations to mobile number 0917 906 3081, by using the GCash website or GCash mobile application.
2.) Be one of our
SPONSOR
. We can published your promotions, PR stories/news articles with contact details as an additional exposure of your company products and services.
3.) 👍 Give this news article a Thumbs Up, Leave a Comment (at Least Five Words), and Share!
***
Cebuano
English
Filipino
Please follow and like us: