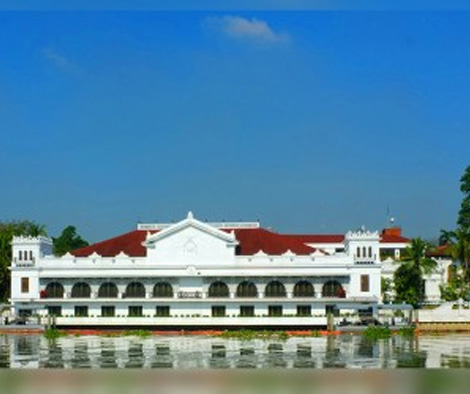 After receiving the lowest safety rating, things in PH will become 'better': Palace
The situation in the Philippines would "improve," Malacañang said on Friday after the country was ranked worst in the world's safest countries.
In a press release, Presidential Spokesperson Harry Roque stated, "We are thus hopeful that things will improve."
Roque made the remark after the latest study by the international monthly magazine Global Finance revealed that the Philippines came in the last place out of 134 nations on the list of safest countries.
The Philippines was ranked 134th in the Global Finance Safety Index with a score of 14.8899. With a score of 3.9724, Iceland was rated as the safest nation.
The list took into account war and peace, personal security, and natural catastrophe risk, as well as risk factors related to the coronavirus disease 2019 (Covid-19).
Roque said that Global Finance's viewpoint is "only one of many other points of view."
"While it is true that the Philippines is vulnerable to natural disasters due to its position on the Pacific Rim and climate change, our disaster management system is improving. He said that the Filipino people are becoming more robust and adaptable.
He also said that the nation is not at war, adding that the number of crimes recorded by the Philippine National Police has decreased significantly since the rigorous execution of community quarantine began in March 2020.
The majority of Filipinos have also expressed satisfaction with the government's Covid-19 response efforts, according to Roque.
"It's worth noting that, according to the Pulse Asia December 2020 poll, 86 percent of Filipinos are pleased with the Duterte Administration's handling of the COVID-19 pandemic," he added.
Roque also said that the Philippine government is on pace to meet its goal of population protection in Metro Manila and neighboring provinces by November of this year, assuming that vaccination supplies stay steady.
According to statistics from the National Covid-19 Vaccination Operations Center, there were 12,489,777 total doses given as of July 7, 2021.
Roque further said that the country's Covid-19 mortality rate, which stood at 1.76 percent as of July 8, is one of the lowest in the world.
He predicted that once "more and more individuals get vaccinated, combined with our rigorous execution of the 'Prevention, Detection, Isolation, Treatment, and Reintegration' Strategy," Filipinos should anticipate improvements.