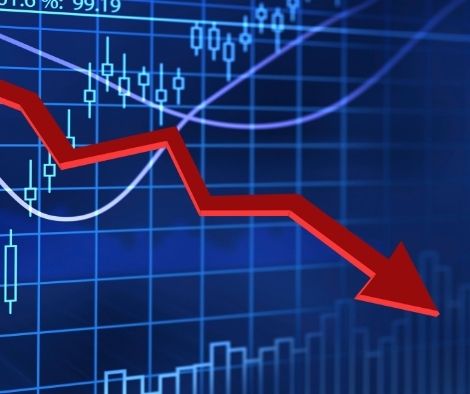 Stocks and the peso both finished the week down as a result of the Covid-19 cases worry
On Friday, investors were alarmed by an increase in coronavirus disease 2019 (Covid-19) cases reported in other parts of the world, which resulted in a negative close for the local major stocks index and additional depreciation of the peso.
The Philippine Stock Exchange index (PSEi) fell by 1.30 percent, or 90.07 points, to 6,834.92 points, as the stock market continued to struggle.
In the meanwhile, all other counters were trading in line with the main index, with the All Shares down 0.94 percent or 40.12 points, or 4,234.54 points, to 4,234.54 points.
A decrease of 1.54 percent was recorded by Holding Firms, followed by a drop of 1.43 percent in Mining and Oil, a reduction of 1.26 percent in Services, a drop of 1.23 percent in Real Estate, a drop of 1.17 percent in Financials, and a drop of 0.44 percent in Industrials.
The total number of shares traded was 1.77 billion, with a total value of PHP8.42 billion.
Losers outnumbered gainers by a margin of 153 to 59, with 43 shares remaining unchanged.
Luis Limlingan, Regina Capital Development Corporation's head of sales, said that the Philippines' stock market has continued to decline as more Covid-19 instances have been reported in certain nations. This performance, he added, has also been seen in other Asian stock exchanges.
Moreover, he said that Japan's recent declaration of a state of emergency in Tokyo until August 22, or for the length of the Olympics, has "inflamed investor fears that the global economic recovery would be halted."
While everything was going on, the peso finished the week at 50.08 per dollar, up from the previous day's value of 49.875.
It began the day at 50.1 and traded between 50.17 and 50.00 throughout the day.
For the day, the average level was 50.083 points above sea level.
The total volume traded was USD859.7 million, a decrease from the previous session's total of USD1.13 billion.