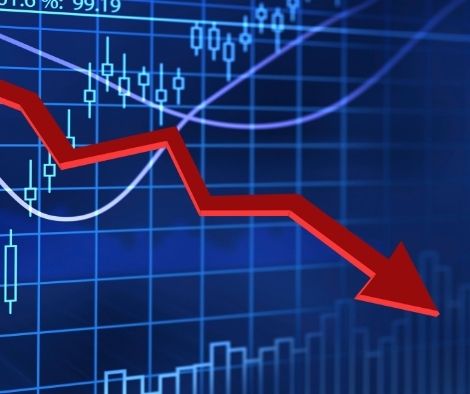 Stocks fall, as the peso trades sideways against the US dollar
The Philippine Stock Exchange index (PSEi) fell on Thursday, owing in part to events in the United States, although the peso ended the day trading sideways versus the dollar.
The main stocks index fell 1.57 percent to 6,727.93 points or 107.48 points.
The Dow Jones Industrial Average fell 1.05 percent, or 44.46 points, to 4,183.02 points.
The PSEi was followed by most sectors indices, with the Holding Firms falling 1.84 percent.
The Services index came in second with 1.50 percent, followed by Financials with 1.44 percent, Industrials with 1.02 percent, and Property with 1.01 percent.
Only the Mining and Oil sectors gained 0.91 percent throughout the day.
The total number of shares traded was 982.45 million, worth PHP4.89 billion.
At 121 to 70, losers outnumbered gainers, with 57 shares remaining unchanged.
The PSEi's performance was partly attributed to the start of Federal Reserve Chairman Jerome Powell's two-day testimony before the US Congress, in which he highlighted the "uneven" economic recovery due to, among other things, housing prices, according to Luis Limlingan, Regina Capital Development Corporation's head of sales.
"Discussions on the ultimate unwinding of the Fed's asset-purchase program are ongoing," he added.
Meanwhile, the peso ended the day at 50.22, down from 50.3 the day before.
It started the day at 50.23 and fluctuated between 50.42 and 50.09 during the day.
The day's average now stands at 50.279.
The volume was USD1.41 billion, up from USD1.17 billion the day before.