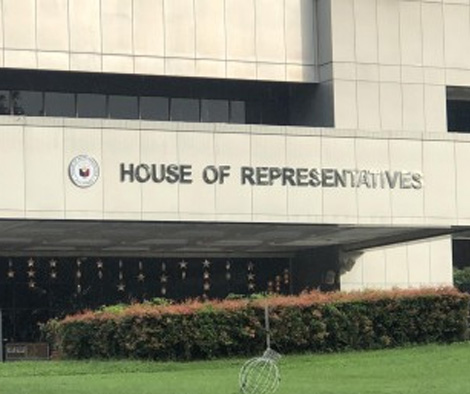 A House committee has approved a measure to establish an energy advocacy agency
At the House of Representatives, a bill establishing a national energy strategy and framework for electric power advocacy failed to get out of committee.
The House Committee on Energy adopted the unnumbered substitute bill that aims to establish the Energy Advocacy Counsel Office in an online hearing on Thursday (EACO).
The EACO would serve as the independent end-user representative in all rate-setting, rule-making, and other energy-related issues and procedures before government authorities, including judicial and quasi-judicial organizations, according to the measure's author, Deputy Speaker Wes Gatchalian.
Another author, PHILRECA Partylist Rep. Presley de Jesus, said captive market end-user consumers lack an office of public interest lawyers to represent their grievances against energy players' "incessant demands," who have a group of "legal gladiators at their disposal" to fight for their corporate interests.
According to De Jesus, the EACO as an organization would assist guarantee cheap and fair energy prices for end-user customers who are "trapped" in the power business controlled by the private sector.
The EACO, according to the bill, would be a legal public legal office that will represent all captive market end-users in the energy sector, as well as issues impacting the public interest, before any department, commission, agency, or court that requires legal representation.
It will carry out its mission independently in the best interests of all captive end-users, guaranteeing the lowest cost while maintaining safety, dependability, and adequate service.
It would also be a separate entity with its own office inside the Department of Justice.