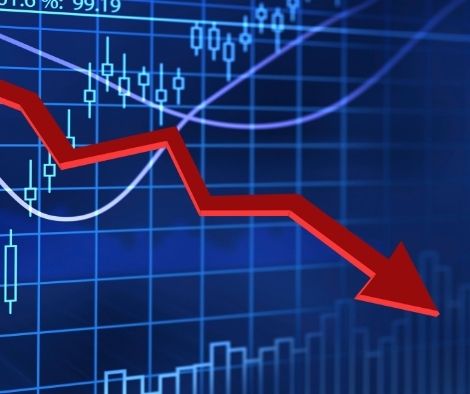 Concerns over the Delta variant have weakened Philippine stocks and the peso.
The peso followed the local stock gauge into correction territory on Friday, a day after recording gains.
The Philippine Stock Exchange index (PSEi) fell 0.85% to 6,520.74 points or 55.88 points.
The Dow Jones Industrial Average fell 0.89 percent, or 36.43 points, to 4,038.51 points.
Most sectors indices fell behind, headed by the Property index, which dropped 2.07%.
Financials were down 1.24 percent, Mining and Oil were down 1.17 percent, Industrials were down 1.01 percent, and Holding Companies were down 0.51 percent.
Only the Services index, which increased by 0.08 percent, finished in the black.
The entire volume was 2.22 billion shares worth PHP8.9 billion.
At 172 to 41, losers outnumbered gainers, with 24 shares remaining unchanged.
Apart from correction, Michael Ricafort, chief economist of Rizal Commercial Banking Corporation (RCBC), linked the PSEi's performance to worries over the coronavirus disease 2019 (Covid-19) Delta strain.
This comes after the Department of Health (DOH) recently revealed an upsurge in illnesses caused by the strain, which experts claim is more infectious than previously thought.
As a consequence, the government is enforcing tighter quarantine restrictions throughout the country, including in the National Capital Region (NCR).
The PSEi will find immediate significant support at 6,450, according to Ricafort.
Meanwhile, the peso finished the week at 50.34, down from 50.135 the day before.
It began trading at 50.1 and fluctuated between 50.35 and 50.075.
For the day, the average level was 50.238.
Volume was USD804.6 million, down from USD948.95 million the previous day.