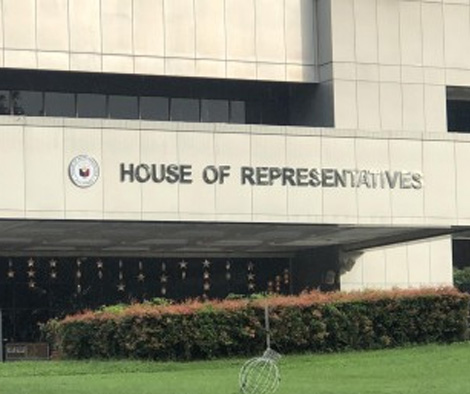 The House will prioritize the establishment of a virology institution, according to the CDC.
When the House of Representatives reconvenes next week, it will prioritize the approval of two bills that aim to create a virology research institution and a disease control center in the Philippines, in order to strengthen the country's response to the epidemic.
The two proposals, according to Speaker Lord Allan Velasco, are among the priority items highlighted by the Legislative-Executive Development Advisory Council (LEDAC).
The Philippine Virology Institute would be the country's leading research and development center in the subject of virology, covering all aspects of viruses and viral illnesses in people, plants, and animals.
Meanwhile, the Philippine Center for Disease Control (CDC) would act as the country's primary health protection agency, with the mission of preventing, protecting, and managing the spread of illnesses and other health risks both locally and globally.
The LEDAC has also prioritized changes to the Continuing Professional Development Act of 2016, the Bureau of Immigration Modernization Act, and the National Housing Development Act, according to Velasco.
He also promised to prioritize President Rodrigo Duterte's legislative agenda, which he would address in his last State of the Nation Address (SONA).
"Once we restart (the) session, we will strive toward the passage of this legislation, taking into consideration the key measures that President Duterte would address in his sixth and last SONA," Velasco added. "We will do all in our power to assist the President in keeping all of his promises to the Filipino people."
The proposed Bureau of Immigration Modernization Act aims to modernize, professionalize, and enhance pay for Bureau of Immigration officials and employees.
Meanwhile, the planned National Housing Development Act seeks to substantially alleviate the country's housing shortage by providing long-term financing for socialized housing.
According to Velasco, in his last SONA, Duterte requested that Congress modify the Continuing Professional Development Act of 2016, which requires Filipino professionals to complete extra formal and non-formal learning before their licenses and identity cards may be renewed.
The House has also approved several of Duterte's key legislation, including the Corporate Recovery and Tax Incentive for Enterprises (CREATE) Act, Financial Institutions Strategic Transfer (FIST) Act, Coconut Farmers and Industry Trust Fund Act, and Bayanihan to Recover as One Act or Bayanihan 2.
"We in the House have approved a number of the President's priority legislation, some of which are now being debated in the Senate," he said.