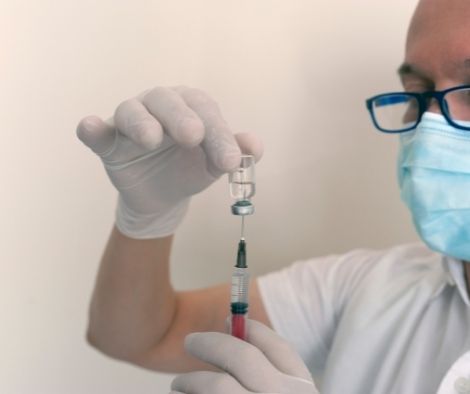 Vaccines provided by the United Kingdom will arrive in the Philippines on August 2nd, according to the ambassador.
According to Daniel Pruce, the outgoing British Ambassador to the Philippines, 415,000 doses of the AstraZeneca vaccine will arrive in Manila on August 2.
On Thursday, he made the news during his goodbye visit to Foreign Affairs Secretary Teodoro Locsin Jr. at the Department of Foreign Affairs (DFA).
"To assist the Philippines' vaccine rollout campaign, Ambassador Pruce told the Secretary that the United Kingdom's contribution of 415,000 doses of AstraZeneca vaccinations is provisionally expected to arrive in the country on Monday afternoon, August 2, 2021," the DFA said in a statement on Friday.
This week, the United Kingdom will begin delivering about nine million vaccine doses to nations with "high levels of Covid-19 infections, hospitalizations, and fatalities."
The 415,000 vaccine doses earmarked for the Philippines are part of the first batch of 100 million vaccine doses Britain has promised to deliver across the globe in the next year, with 30 million expected by the end of 2021.
During the meeting, Locsin praised Pruce for his "dedicated service" in helping to improve bilateral ties between the Philippines and the United Kingdom.
Apart from the pandemic response, the two followed up on topics addressed during Locsin's recent phone conversation with British Foreign Secretary Dominic Raab, such as the increased bilateral relationship, police cooperation, and the UK's desire to join the Association of Southeast Asian Nations' debate.