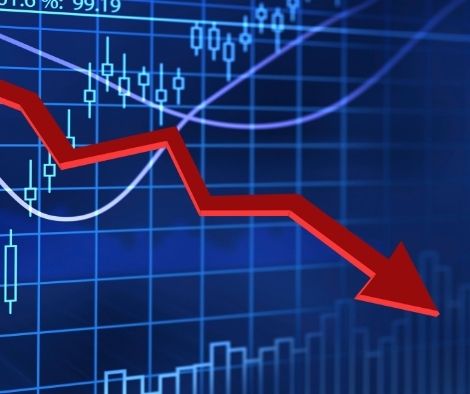 The PSEi falls as the peso trades sideways against the dollar
Investors are keeping an eye on increases in coronavirus disease 2019 (Covid-19) infections, thus the Philippine Stock Exchange index (PSEi) finished Monday in the negative, while the peso remained flat versus the US dollar.
To 6,591.67 points, the main stocks index fell 0.63 percent or 41.55 points.
The Dow Jones Industrial Average fell 0.31 percent, or 12.76 points, to 4,110.96 points.
Property, Holding Firms, 0.66 percent, Mining and Oil, 0.35 percent, and Financials, 0.10 percent, were among the sectoral indices that ended the day in the negative.
The Services index, on the other hand, increased by 0.53 percent, while the Industrial index increased by 0.21 percent.
A total of 1.94 billion shares worth PHP6.29 billion were traded.
Losers outnumbered gainers 105 to 87, with 45 shares remaining unchanged.
The PSEi finished on the negative side, according to Regina Capital Development Corporation's head of sales Luis Limlingan, as investors carefully monitor the increase of Covid-19 cases across the world and their effect on economic recovery.
"Many are also evaluating the proposed budget published by the DBM (Department of Budget and Management) for Congressional approval," he said.
DBM officials presented the proposed PHP5.024 trillion national budget to Congress on Monday, an increase of 11.5 percent above this year's PHP4.506 trillion budget.
The proposed budget for next year includes PHP45.4 billion in Unprogrammed Appropriations to buy coronavirus disease 2019 (Covid-19) vaccine booster injections for 93.8 million people who have already been immunized.
Meanwhile, the peso finished the day at 50.27 per dollar, slightly lower than its Friday closing of 50.37.
It started the day higher at 50.3, compared to the previous session's 50.48 openings.
It fluctuated between 50.33 and 50.15, resulting in a 50.23 average.
Volume was USD717.65 million, down from USD977.6 million at the conclusion of the previous week.