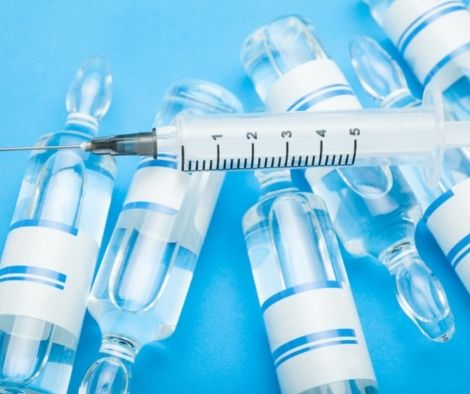 For locations with high Covid-19 cases, PH receives an additional 1 million doses of vax
The Philippines received 1 million more doses of government-supplied vaccine on Sunday, which would be delivered in regions with high Covid-19 incidence, such as Visayas and Mindanao.
Secretary Carlito Galvez Jr. of the National Task Force against Covid-19 and Health Secretary Francisco Duque III of the Department of Health greeted the arrival of Sinovac's CoronaVac vaccinations on board Cebu Pacific aircraft 5J671 at the Ninoy Aquino International Airport in Pasay City at 7:22 a.m.
On President Rodrigo Duterte's order, the bulk of the new batch of Sinovac vaccine would be provided to communities in Visayas and Mindanao, according to Galvez, who is also the country's vaccine czar.
"The President would also want the vaccinations to be distributed to other places, particularly those with high instances, such as Zamboanga, Cagayan de Oro, Butuan, and other locations like Region 6 (Western Visayas)," he stated at a news conference.
Galvez said the government plans to provide 4 to 5 million additional doses of Covid-19 vaccine by the end of June, based on the delivery of 1 million doses of Sinovac vaccine.
He said, "Our goal for this month is to have 4 to 5 million immunizations."
According to him, the government has already given out roughly 6 million doses of Covid-19 vaccination.
"We've vaccinated around 5.9 million people, and we're getting close to 6 million," he added. "Our aim for this next week is to achieve 6 million (doses)," Galvez added.
So far, 9.3 million doses of Covid-19 vaccine have been delivered to the country, including 6.5 million Sinovac vaccinations.
More vaccinations would be distributed to National Capital Region (NCR) Plus 8 in the coming days, according to Galvez.
Metro Manila, Metro Cebu, Metro Davao, Bulacan, Batangas, Cavite, Laguna, Pampanga, and Rizal make up the NCR Plus 8 region.
Other Covid-19 vaccine brands in the country's stockpile include AstraZeneca (UK), Sputnik V (Russia), and Pfizer, in addition to China-made CoronaVac (US).
Front-runners in the economy
Beginning on Monday, Duque added, the vaccination of economic front-liners from both the commercial and governmental sectors under the A4 category would assist accelerate economic recovery.
"They are the so-called economic front-runners," says the author. As a result, it's critical that we begin their immunization," Duque added.
On Monday, the government will perform a symbolic immunization rollout for low-income people at the Mall of Asia (MOA) in Pasay City.
From June to November, almost 30 million Filipinos would profit from the A4 category.
"There will be a ceremonial vaccine rollout for the A4 tomorrow. The simultaneous jabbing for A1, 2, 3, and 4 will begin at 10 a.m. at the MOA, according to Duque.
Frontline employees in health institutions are covered by A1; older citizens are covered by A2; people with comorbidities are covered by A3; and frontline employees in essential and working sectors are covered by A4.