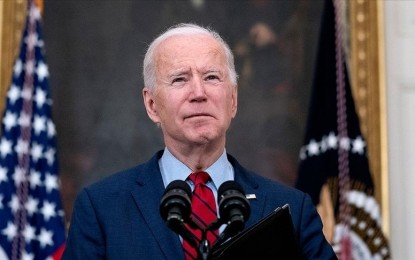 Biden claims that US recognition of the Taliban is still a long way off.
After the Taliban seized control of the Afghan capital Kabul in mid-August after the US withdrawal, President Joe Biden stated late Monday, September 6, that the US is still a long way from recognizing the Taliban.
Biden told reporters at the White House, "That's a long way off."
White House press secretary Jen Psaki stated during a briefing last Thursday that the US is not in a hurry to recognize the Taliban and would evaluate them "by their behavior."
The United States declared on August 31 that it had completed its efforts to remove all of its troops from Afghanistan, putting the country's longest conflict to a close.
The Taliban seized control of Kabul two weeks before the withdrawal, causing widespread fear as thousands of civilians rushed to the city's airport to flee the country.
As part of a major evacuation effort, 130,000 individuals, including Americans and Afghans, have been airlifted out of the country.
US President Joe Biden (Anadolu photo)