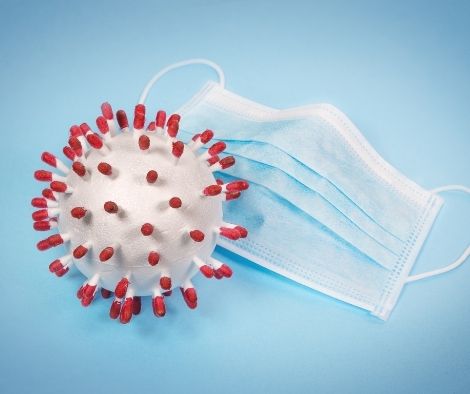 Those who have been vaccinated with Covid-19 are 10 times less likely to be hospitalized.
Vaccinated individuals are ten times less likely than unvaccinated people to be hospitalized with Covid-19, according to Germany's top health expert on Wednesday, September 8.
Vaccines continue to provide significant protection against Covid-19, according to Professor Lothar Wieler of the Robert Koch Institute (RKI), despite the development of novel variations like the Delta strain.
"Vaccinated individuals are 10 times less likely than unvaccinated persons to be hospitalized owing to Covid-19," he said at a press conference in Berlin.
According to Wieler, between January and July this year, vaccines saved at least 38,000 fatalities and 77,000 hospitalizations in Germany, according to RKI research.
He said that over 20,000 individuals were prevented from ending up in critical care units.
"Vaccines are our most potent weapon against Covid-19," he said, noting that the vaccines protect not only the recipients but also the general public by reducing the spread of an infectious illness and preventing the emergence of new variations.
Wieler urged those who are still uncertain to be vaccinated against Covid-19 as soon as possible, warning that if the vaccine goal is not met in the next weeks, Germany may face a major outbreak in the autumn and winter.
"If existing vaccination rates are not substantially increased, the current fourth wave of the pandemic may take a fulminant course in autumn," he said.
In Germany, 54.9 million individuals, or 66 percent of the population, have gotten at least one dose of the Covid-19 vaccination, with 51.2 million, or 61.7 percent, having received the complete vaccine.
The government hopes to vaccinate 70% of the population by the end of September, but the rollout has slowed in recent weeks, indicating that it may fall short of its target.