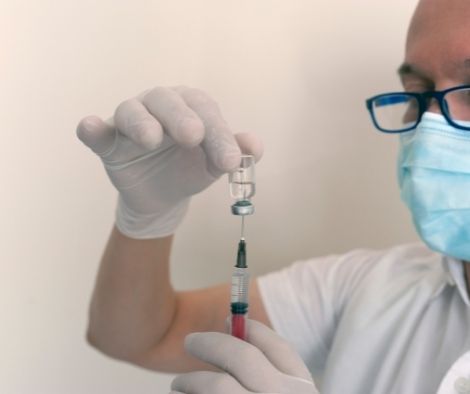 Pfizer vaccination effectiveness is estimated to be between 85% to 96% in Japan
According to the Japanese television station NHK, experts at Kyoto University estimate the Pfizer vaccine's effectiveness to be between 85 and 96 percent.
According to the news station, a group of Kyoto University researchers performed a study last summer and examined the data of over 10,000 local people who were infected during that time.
Because the overwhelming majority of individuals sick were unvaccinated, Japanese experts were able to assess the drug's effectiveness.
The Pfizer vaccination was effective in 89.6% to 93.4 percent of males aged 20 to 60, and 94.7 percent to 96.9% of men aged 60 and above.
The medication was effective in 85.4 percent to 91.8 percent of women aged 20 to 60, and 92.6 percent to 96.1 percent of women over 60.
According to the Japanese scientists, the trial was conducted at a time when the Delta strain was spreading rapidly throughout the country, suggesting that the vaccine is very efficient against this more infectious variety.
To far, at least half of the Japanese population has received two doses of the coronavirus vaccination.
Japan utilizes vaccinations from AstraZeneca, a British-Swedish firm, Pfizer and BioNTech, an American-German partnership, and Moderna, an American corporation.