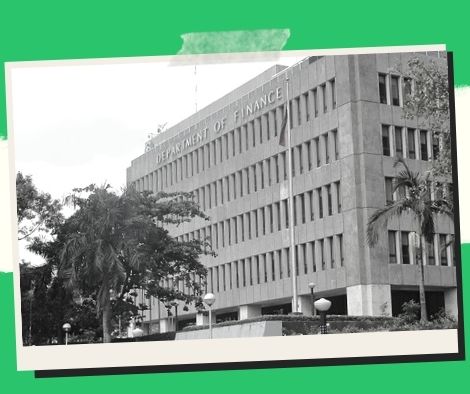 The Financial Institutions Review Board (FIRB) has adopted a framework for applications for investment incentives
The government's Strategic Investment Priorities Plan (SIPP) aims to attract high-value, labor-intensive investments that will create more jobs and sharpen the Philippines' competitiveness in the global market. The Fiscal Incentives Review Board (FIRB) has adopted the framework for the grant of incentives to qualified industries under the government's Strategic Investment Priorities Plan (SIPP).
The SIPP is given shape by the recently enacted Corporate Recovery and Tax Incentives for Enterprises (CREATE) legislation, which rationalizes the country's corporate tax incentives for investors.
The menu and duration of incentives available to firms or investors will be determined by the tier categorization of the company asking for investment benefits.
Tier 3, for example, will get the longest term of incentives since it encompasses industries that are "important to the structural restructuring and industrial revolution of the economy."
The Board of Investments of the Department of Trade and Industry (DTI) created this SIPP framework (BOI).
The CREATE legislation already has a three-tier framework for the incentives granted to priority investors.
Finance Secretary and FIRB Chairman Carlos Dominguez III encouraged the DTI to identify at least two prominent businesses in each industry sector and evaluate what incentives should be provided to these prospective investors to persuade them to set up business in the Philippines once the framework was approved.
"Let's start by identifying these companies. Let's look at a pair from Tier One, a couple from Tier Two, and a couple from Tier Three and see what we can learn about them. Then make an offer and ask, "What would it take for you to come here?" Last week, at the FIRB's second meeting, Dominguez said.
These responsibilities, according to Dominguez, may be handled by investment promotion agencies (IPAs).
DTI Secretary Ramon Lopez agreed to the plan, which would turn IPAs into "marketing arms" instead than only processing investment applications.
The FIRB also approved Dominguez's request to allow the Board to grant tax incentives for all investments totaling more than PHP1 billion per venture till the end of 2022 at its second meeting.
Following this time, the approval of incentives for investments of more than PHP1 billion but less than PHP3 billion will be entrusted to the FIRB Technical Committee, which is led by Department of Finance (DOF) Undersecretary Antonette Tionko of the Revenue Operations Division (ROG).
During the meeting, the FIRB also accepted Secretary of the Department of Budget and Management (DBM) Wendel Avisado's proposal to establish an appeals mechanism for investment projects that were rejected by the Technical Committee. Such activities might be challenged in front of the FIRB board.
Tionko's suggestion that the Board get a list of authorized and unapproved investment proposals was also accepted.
During the meeting, DTI Undersecretary Rafaelita Aldaba explained the SIPP's characteristics under the CREATE legislation.
Tier 1 investments, according to Aldaba, are those with a strong potential for generating employment, adding value, and giving crucial assistance to sectors crucial to industrial growth, as well as developing industries with a competitive advantage.
Modern agriculture and food processing, as well as agricultural production using modern technologies, design-focused industries like furniture, games and toys, jewelry, and garments, energy efficiency and environmentally friendly activities, health and medical products, industrial parks, and ports, airports, and seaports, are all included in this category.
Tier 2 manufacturing, according to Aldaba, encompasses the production of non-domestic supplies, parts, and components in order to boost import substitution and close gaps in the local supply/value chain.
Production of iron, steel, and non-ferrous metals, copper rods, primary polymers and synthetics, basic chemicals, and medicines are among these operations.
Tier 2 includes the manufacture of fiber optic cables, refined petroleum, semiconductor devices and other electrical components, as well as machinery and equipment.
Tier 3 activities include discoveries in health and science, production of new information, commercialization of patents, industrial designs, copyrights, and utility models, and highly technical manufacturing.
Vaccine development and production, as well as the manufacture of 3D printers, drones, robots, electric vehicles, plug-in hybrid electric vehicles, and optical image devices, as well as the establishment of smart factories and smart cities, are examples of activities covered by this Tier, according to Aldaba.
Tier 3 also covers the launch of new goods that use new technology, as well as the adoption of innovative processes using industry 4.0 technologies like Artificial Intelligence, Machine Learning, and the Internet of Things, according to her.
The FIRB also authorized the basic elements of the online Fiscal Incentives Registration and Monitoring System (FIRMS) for investors applying for incentives, with certain changes to ensure that the procedure is completely consistent with the Ease of Doing Business (EODB) statute.
FIRMS would be put up to make it simple and convenient for prospective investors to apply and follow their applications' progress.
The FIRB also approved DOF Assistant Secretary and FIRB Secretariat Head Juvy Danofrata's proposals to allow the Technical Committee to recommend to the Board policies for the development and expansion of the domestic supply chain in order to reduce reliance on imports, promote diversification, and improve the quality of locally consumed and exported products; and place-specific FIRB policies.
The FIRB allowed Tionko, as chair of the Technical Committee, to gather information from other government authorities about the award of tax subsidies and incentives to firms.
Please follow and like us: