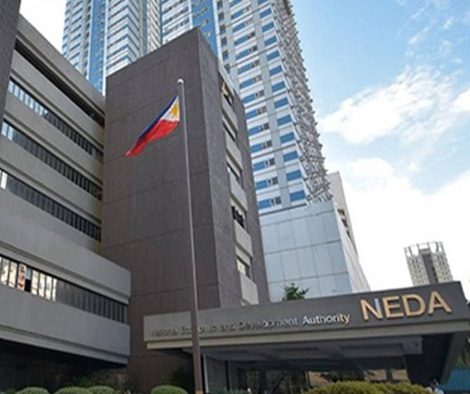 Government actions that are calibrated are required to bring down food costs.
The National Economic and Development Authority said Tuesday, October 5, 2021, that the inflation rate slowed somewhat in September 2021, owing to the government's efforts to lower food costs.
The headline inflation rate decreased to 4.8 percent in September 2021 from 4.9 percent in August 2021, according to the Philippine Statistics Authority (PSA). For the previous month, the Bangko Sentral ng Pilipinas predicted a range of 4.8 percent to 5.6 percent.
Due to reduced inflation rates in rice, fish, and meat, food inflation fell to 6.5 percent in September from 6.9 percent in August.
Following the issue of Executive Order No. 135, there was no increase in rice inflation. Similarly, seafood inflation fell from 12.4 percent to 10.2 percent.
Meanwhile, pork inflation fell to 36.4 percent from 39 percent, and beef inflation fell to 15.6 percent from 16.4 percent. Furthermore, meat inflation continued to fall month over month at -1.6 percent, indicating some price stability after the adoption of EOs 133 and 134.
"The proactive execution of Executive Orders 133 and 134 has aided in the stabilization of pork prices. According to Socioeconomic Planning Secretary Karl Kendrick Chua, "the government is constantly speeding and adjusting its implementation so that we may further reduce pig prices near their pre-African swine disease level."
In May 2021, the government issued Executive Orders 133 and 134 to assist boost pork supplies in the nation, which is currently in low supply owing to African swine disease. These measures, on the one hand, raised the minimum access volume (MAV) for imported pork and, on the other hand, enforced a temporary decrease in pork tariffs.
To speed up the use of the extra MAV, NEDA suggests loosening limitations in the MAV plus, allowing imported pork to be sold in more places and more pig stockpiles in cold storage to be unloaded into marketplaces.
The average frozen pork stock rose to 79,042 MT in September (week 1 to week 3) from 73,159 MT in August 2021. Pork stocks being released on schedule will help close the supply gap and lower pork prices.
The Department of Agriculture, on the other hand, issued a Certificate of Necessity to Import (CNI) with a maximum importable volume of 60,000 metric tons of small pelagic fish such as galunggong, mackerel, and bonito for wet markets to help supplement the fish supply during the coming closed fishing season.
The government will keep a close eye on fish availability and demand and will issue additional CNIs if needed.
"In the fourth and first quarters of 2021 and 2022, the government will temporarily allow additional imports to fill the anticipated supply shortfall during the approaching closed fishing season." "In the face of the pandemic, the government will continue to proactively monitor supply and demand of essential commodities to guarantee access to cheap food," Chua added.