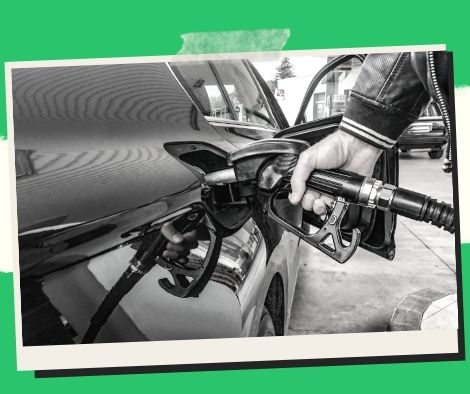 The planned gasoline excise tax postponement will cost the government P131-B.
The Department of Finance (DOF) warned on Thursday that if lawmakers approve the proposed suspension of excise duty on petroleum products, the government will lose PHP131.4 billion in revenue in 2022.
Under the Tax Reform for Acceleration and Inclusion (TRAIN) law, or Republic Act 10963, the Bureau of Customs (BOC) will not receive roughly PHP24.7 billion in baseline excise revenues, while the incremental excise revenues will not be collected around PHP106.7 billion.
In a memo to Finance Secretary Carlos Dominguez III dated October 20, Finance Undersecretary for Revenue Operations Group Antonette Tionko stated that these figures were based on the projected total excise collection from petroleum products in the 2022 Budget of Expenditures and Sources of Financing (BESF).
"Any suspension of excise duties should be thoroughly investigated because the income that will be lost is significant and could have an impact on the government's budget for Covid-19 recovery measures," she said.
Due to increases in domestic oil prices as a result of movements on the worldwide market, Energy Secretary Alfonso Cusi previously advocated the suspension of excise duties on petroleum goods.
He added that the government could use a provision of the TRAIN law to accomplish this, specifically the suspension of excise tax if average Dubai crude oil prices based on Mean of Platts Singapore (MOPS) rose for three months prior to the scheduled excise tax hike implementation hit USD80 (around PHP4,000) per barrel or higher.
He also mentioned the need for emergency powers similar to those granted to the President under the Bayanihan to Heal as One Act to combat rising fuel prices.
Later, he stated that the administration cannot utilize both approaches and that legislation is the only way to halt the introduction of the excise tax on gasoline items.
Tionko confirmed that the government is unable to use the TRAIN law's safety net provision because the covered period has passed.
The TRAIN law states that the provision can only be used from January 1, 2018 to December 31, 2020.
"We agree that the only way the DOE could be given the authority to suspend is through legislation," Tionko added.
"The power of taxation is vested in Congress, and the DOE, the DOF, or any other government body has no power to postpone the application of excise taxes in the absence of any law (such as in the case of Bayanihan 1)," she noted.
Brent crude futures are at USD85.28 (over PHP4,300) per barrel as of Thursday, while US West Texas Intermediate (WTI) crude futures are around USD83.09 (around PHP4,200) per barrel in December.
Please follow and like us: