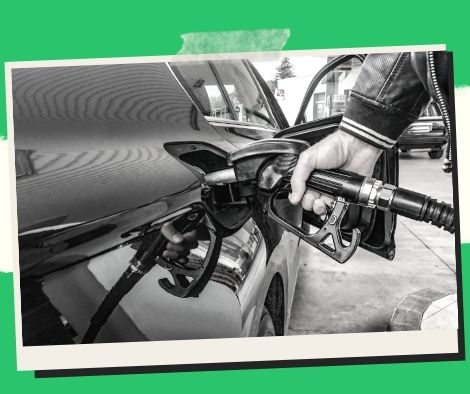 DOE intends to use oil excise tax revenue to fund gasoline subsidies.
In the face of rising gas costs, the Department of Energy (DOE) is considering using the proceeds from the excise tax on petroleum goods as a fuel subsidy.
DOE Assistant Secretary Gerardo Erguiza Jr. noted at a press conference on Friday that the Tax Reform for Acceleration and Inclusion (TRAIN) Law contains a clause that allows increased government money to be used for social welfare and benefits programs like fuel subsidies.
Within five years of the act's implementation, incremental income from the TRAIN Law can be used to finance "fuel vouchers to eligible franchise holders of public utility jeepneys (PUJs)."
The TRAIN Act became effective on January 1, 2018.
"We will make the required recommendations on how to best utilize any available resources. But part of the resolution we requested Congress for is the ability to determine from DBM (Department of Budget and Management) if the money from the collection is still available and if we may use it for this purpose," Erguiza added in a mix of English and Filipino.
Earlier, despite rising oil prices, the Department of Finance (DOF) and the National Economic and Development Authority (NEDA) opposed the request to suspend the excise duty on petroleum goods.
According to the Department of Finance, if the excise tax on petroleum products is repealed, the government will lose PHP131.4 billion in revenue, with PHP24.7 billion in excise and PHP106.7 billion in incremental revenues under the TRAIN Law.
Due to the economic team's objection to halting the collection of excise taxes on petroleum products, Erguiza noted that the DOE also urged Congress that when global oil price spikes reach a particular threshold, the excise tax rate be reduced.
"The idea is that we'll be granted the authorization, the green light, or the red light to accomplish something. That is the proposal we presented to Congress," he continued.
Please follow and like us: