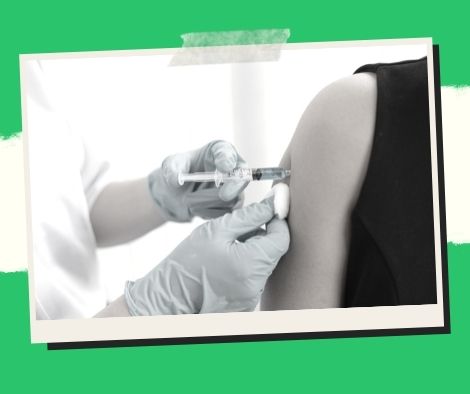 Nearly 10,000 kids with comorbidities were vaxxed against Covid-19.
A total of 9,928 youth aged 12 to 17 with comorbidities have had their injections against the coronavirus in the two weeks since the pilot deployment, according to a health official.
The second round of pediatric vaccination in the National Capital Region (NCR) on Friday last week was "successful," according to Health Undersecretary Maria Rosario Vergeire, with adverse occurrences following immunization being generally minor.
"Meron po kaming naitalang sampu na nagkaroon ng reactions," says the narrator. Allergies ay nagkaroon ng tatlong mga bata, but they were all controlled. Tatlo po nagkaroon ng anxiety-related reactions at 'yung mga apat po, mild lang po, masakit 'yung mga). Allergies struck three children, but they were all treated. "Three of them had anxiety-related reactions, while the other four had little [symptoms like] painful) vaccination site and other minor reactions," Vergeire explained.
The kids would be monitored for a month to see if they had any other side effects from the immunization.
The pilot program began on October 15 in eight hospitals in the National Capital Region.
Last October 22, the program was expanded to the second phase, which included hospitals from several Metro Manila local government units.
The vaccine clusters, according to Vergeire, will analyze the first two phases of pediatric immunization before rolling out the third phase across the country.
"Tinataya nila kung talagang naging successful na itong pilot natin," Vergeire said. "We will expand to the other regions already if talagang naging successful na itong pilot natin (Our vaccine clusters have a milestone or timeline on October 29, they're evaluating if it was successful – the pilot)."
Medical complexity or long-term reliance on technical support; genetic conditions; neurologic conditions; metabolic or endocrine diseases; cardiovascular diseases; obesity; HIV infection; tuberculosis; chronic respiratory diseases; renal disorders; hepatobiliary diseases; and those who are immunocompromised due to disease or treatment are all eligible for vaccination.
Secretary Carlito Galvez Jr., the lead implementer and vaccine czar for the National Task Force against Covid-19, said plans are in the works to expand the pediatric vaccination effort to other locations.
"We foresee an uptick in immunization in the coming few days," Galvez stated on the sidelines of the delivery of three million Sinovac pills at NAIA Terminal 2 on Sunday night.
In preparation for the immunization of children, LGU vaccination facilities, including hospitals, have been inspected.
Some LGUs argued that instead of hospitals, they would use their existing vaccination sites because their medical personnel is trained to deal with adverse reactions to vaccination.
"We made some changes so that some of these immunization stations are near hospitals," Galvez explained.
Initially, the vaccines will be distributed to LGUs that have immunized at least half of their target population.
For pediatric vaccination, only Pfizer and Moderna vaccines have been licensed.
Meanwhile, Galvez said the extra Sinovac vaccines would be added to the stockpile for third-dose vaccination of healthcare personnel, seniors, and persons with comorbidities.
While the specific date of the booster vaccine administration has yet to be determined, Galvez guaranteed that it will not prevent other priority groups such as minors aged 12 to 17 from being vaccinated.
"On Tuesday, the vaccine expert [panel] will meet, and we are pleading with them to hasten the immunization of the children, as we need them to open the various schools and classes." "Also, other private groups and companies are requesting that their children be vaccinated immediately," Galvez said.
Please follow and like us: