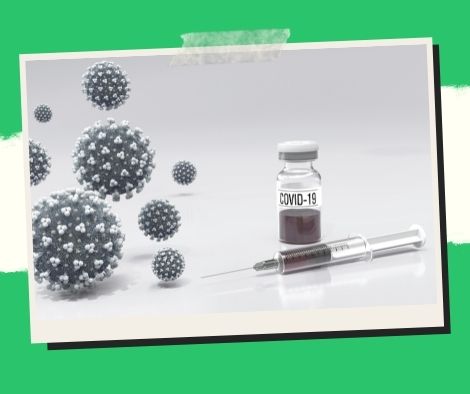 As a result of Covid-19's recovery, the IMF has revised its Asia growth prediction to 6.5 percent
According to a newly issued regional economic outlook, the International Monetary Fund (IMF) cut down its 2021 economic growth forecast for Asia to 6.5 percent, down 1.1 percentage points from its April projection.
"The pandemic's recurrence, coupled with initially low vaccination rates, hindered recovery in the Asia-Pacific region, particularly in emerging market and developing nations," Changyong Rhee, director of the IMF's Asia and Pacific Department, said during a virtual press conference.
Rhee noted that the Asia-Pacific area remains the world's fastest-growing, predicting that as vaccination rates rise, the region will grow by 4.9 percent in 2022, 0.4 percentage points quicker than forecast in April.
According to the research, the current IMF prediction for advanced economies is basically unchanged for 2021, with upgrades in South Korea and New Zealand and downgrades in Japan and Australia.
Emerging markets and low-income countries, led by India and the Association of Southeast Asian Nations, account for the majority of the region's downgrades.
According to the report, China is expected to grow by 8% in 2021, down 0.4 percentage points from April's forecast.
After a significant drop in 2020, India is expected to grow at a rate of 9.5 percent. The survey showed that while the pandemic rise earlier this year had a significant negative influence on growth, the subsequent comeback in activity has gained strength.
A resurgent virus and weakness in contact-intensive sectors continue to pose "serious challenges" to the Asean-5 countries (Indonesia, Malaysia, the Philippines, Singapore, and Thailand).
"The gap between Asian advanced nations and developing economies is widening, with output levels in emerging market economies and low-income countries anticipated to continue below pre-pandemic trends in the future years, reflecting policy support and vaccination implementation discrepancies," Rhee added.
The IMF underlined a large vaccination disparity and a large finance divide in the global recovery in its latest World Economic Outlook released last week. According to the IMF, about 60% of the population in advanced economies is completely vaccinated, with some obtaining booster doses, whereas 96 percent of the population in low-income nations is unvaccinated.
The major downside risk for the Asian economy, according to Rhee, is connected to changing pandemic dynamics, such as the probability of Covid-19 becoming endemic and reduced vaccine efficacy against new variations.
Other concerns for the area include prolonged global supply disruptions and deteriorating global value chain involvement, higher financial vulnerabilities in some nations' corporate and real estate sectors, and potential financial spillovers from US monetary policy tightening, he said.
Following the global financial crisis, Asia relied on substantial stimulus measures, which persisted during the Covid-19 crisis, according to the IMF official. Due to a lack of policy space, Asian countries have expanded their total leverage, posing a greater risk to the region.
"So, a higher interest rate in the US can create a capital outflow from the region, which can cause a depreciation, which can generate an increase in local finance market costs," he concluded.
In another scenario, if the US economy continues to develop, resulting in greater inflation and interest rates, the impact on Asia will be "mixed," as Asian economies will be able to enhance exports to the US while facing tighter global financial conditions, according to Rhee.
Given these obstacles, the IMF official stated that the first priority is to address the health problem, emphasizing the importance of rapid and widespread immunizations as well as equitable vaccine sharing globally.
In the near run, when the economy is fragile and inflation is under control, Rhee advised policymakers to establish credible medium-term fiscal frameworks to ensure debt sustainability while accepting the need to retain accommodating policies with enhanced targeting.
He also stated that all countries must take steps to avoid the pandemic's long-term effects, such as increased inequality and poverty, as well as setbacks in human capital accumulation.
The importance of trade liberalization, which has historically been a key driver of prosperity in Asia, was underscored in the regional economic forecast. Empirical estimates and model-based simulations show that lowering non-tariff barriers has "substantial" macroeconomic advantages, with GDP increasing by roughly 1.6 percent five years following a major reform effort.
Please follow and like us: