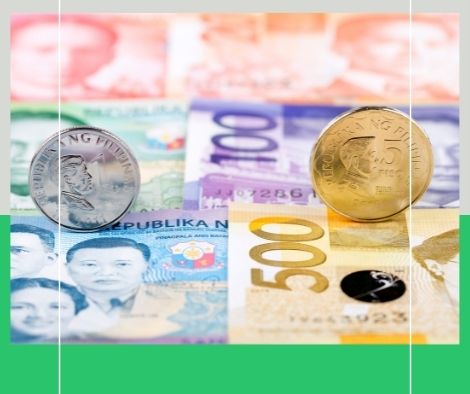 As the Christmas season approaches, the peso is expected to remain stable.
As the Christmas holiday approaches, the Philippine peso is projected to remain steady against the US dollar. This is a season of increasing inflows from abroad Filipino workers (OFWs).
Last October 29, the local currency completed the trading day at 50.415 against the greenback, up from the previous day's close of 50.71.
Michael Ricafort, chief economist of Rizal Commercial Banking Corporation (RCBC), stated in a report that the local currency closed last week's trade at its highest level in more than a month, or since September 23.
Apart from the sustained drop in local coronavirus disease 2019 (Covid-19) cases, Ricafort added that improving global market risk appetite bolstered the local currency.
"As the Christmas season and preparations come closer towards November 2021, (the) peso (is) correspondingly higher in anticipation of some increase in OFW remittance and conversion to pesos," he said.
The peso's primary support level is expected to be between 50.20 and 50.30 this week, with a probable climb to 49.70 to 50.00 in the next days, according to Ricafort.
According to data from the Bangko Sentral ng Pilipinas (BSP), financial inflows from OFWs have historically been strong in the fourth quarter of the year and before the start of school openings.
Cash remittances increased by 5.7 percent to USD20.38 billion in August of this year.
Remittances are expected to climb by 4% this year, according to monetary authorities, who are optimistic based on forecasts of sustained global economic openings and continued demand for OFWs, particularly in the medical profession.
Please follow and like us: