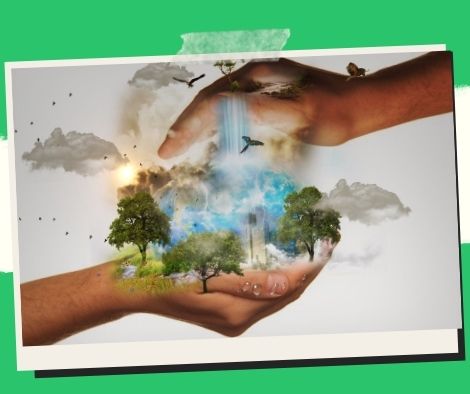 Leaders from around the world announce historic commitments on forests and methane emissions.
At the COP26 conference on Tuesday, world leaders announced historic vows to control rising temperatures and assist small island developing states (SIDS) and Africa in adapting to a changing climate.
On the third day of the UN climate summit, a slew of announcements were made, with an emphasis on green innovation and unprecedented agreements on deforestation and methane emissions.
At a conference of world leaders, more than 100 leaders took a historic step forward by pledging to halt and reverse forest loss and land degradation by 2030.
The pledge is backed by governmental funding of USD12 billion (PHP600 billion) and private finance of USD7.2 billion (PHP360 billion).
The Glasgow Leaders' Declaration on Forest and Land Use was endorsed by countries such as Canada, Russia, Brazil, China, Colombia, Indonesia, and the Democratic Republic of Congo, all of which enhanced their national pledges.
They agreed to support 85 percent of the world's forests, covering over 13 million square miles and absorbing around one-third of the carbon generated annually by burning fossil fuels.
This was also the first time that a COP conference included a major event on methane, with 105 countries joining the Global Methane Pledge, including 15 big emitters including Brazil, Nigeria, and Canada.
The historic commitment, led by the United States and the European Union in conjunction with the United Kingdom's COP26 presidency, equals to up to 40% of world methane emissions and 60% of global GDP.
South Africa is set to get $8.5 billion in climate aid.
On the third day of COP26, South Africa and the United States, the United Kingdom, France, Germany, and the European Union announced an international collaboration to provide USD8.5 billion over the next three to five years to help the African country transition to a low-carbon economy.
"Climate change is an existential threat to all of us, and South Africa is committed to assisting in the reduction of global emissions. The cooperation we've formed today marks a turning point not only for our own just transition, but for the entire world "In a statement, President Cyril Ramaphosa's office cited him as saying.
South Africa is the world's most carbon-intensive electricity producer, with 80 percent of its electricity generated by old coal-fired power plants.
The partners will raise funds through a variety of vehicles, including grants and concessional financing, to support South Africa's Nationally Determined Contributions (NDC), which aim to cut domestic carbon emissions to between 420 and 350 CO2-eq by 2030.
The partners stated that they were assisting South Africa because it needed a reasonable transition away from coal, especially because several major sectors, such as mining, electricity, manufacturing, and transportation, would be badly impacted.
South Africa is the world's 12th largest climate emitter and the continent's leading emitter. The monies will be used to boost investment in renewable energy and the development of new industries such as electric vehicles and green hydrogen, according to the country.
Please follow and like us: