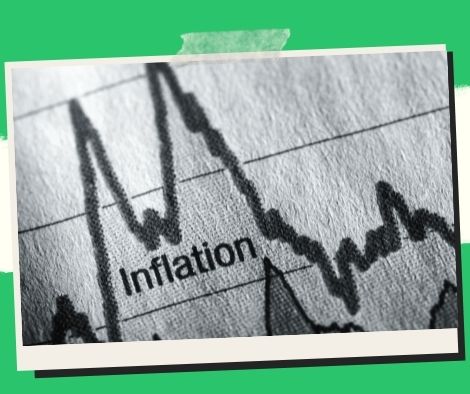 Inflation is expected to hit 5% in October.
Given the continuous rise in crude oil prices on the international market, the pace of price hikes likely reached to 5% last October.
According to the October 2021 issue of The Market Call, a joint publication of the First Metro Investment Corporation (FMIC) and the University of Asia and the Pacific (UA&P), prices of West Texas Intermediate (WTI) averaged USD71.65 per barrel in September, while Brent crude averaged USD74.49 per barrel during the same period.
This, however, was not reflected in the domestic inflation rate in September 2021, according to the report, because local oil businesses alter their prices with a two-week lag on average.
"The worst impact will be felt in October, when prices continue to rise," the report said.
Despite an 80% increase in crude oil prices, the report stated transport prices decelerated to 5.2 percent year-on-year in September from 7.2 percent the previous month, according to government statistics.
"However, we still expect headline inflation to fall below 4% beginning in December," it added, "since the big rise in November-December 2020 will not repeat."
Last September, the rate of price rises slowed to 4.8 percent, down from 4.9 percent the month before, which was the highest since January 2019.
To date, average inflation has been 4.5 percent, which is higher than the government's target of 2 percent to 4%.
Inflation is expected to fall inside the target range by December, according to the monetary authorities.
On Friday, the Philippine Statistics Authority will release the inflation rate for October 2021.
Please follow and like us: