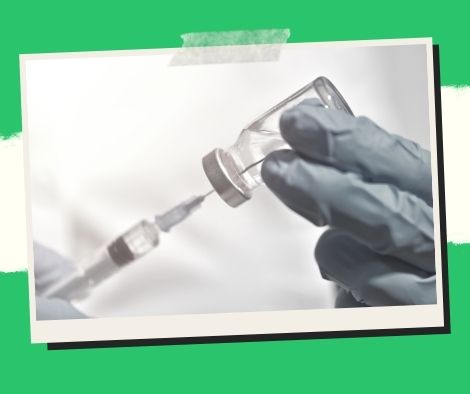 The inclusion of Novavax in the PH 'mix&match' trial is contingent on procurement.
According to a Department of Science and Technology (DOST) official, once the Novavax vaccine against coronavirus disease 2019 (Covid-19) receives an emergency use authorization (EUA) in the country, its inclusion in the mix and match study will be contingent on supply from the Department of Health (DOH).
"Covovax can be included (in the mix and match research) if the DOH can offer it in the next one to three months," DOST Undersecretary Rowena Guevara told the Philippine News Agency in an interview.
The study's supply comes from the Department of Health, she explained. As a result, the vaccines that will be included are those that are available throughout the study's time frame.
Faberco Life Sciences Inc. (Faberco), which will be the vaccine's local distributor, said on Thursday that it expects the vaccine to receive an EUA in the coming weeks after receiving approval in Indonesia.
In a statement, Faberco founding member Vinay Panemanglor said, "We appreciate this outcome and look forward to the commencement of the global deployment of Covovax."
Covid-19 vaccinations are not produced in the Philippines, according to Guevara. As a result, a local distributor would continue to import its supplies.
Vaccines that apply for an EUA from the Food and Drug Administration (FDA) have Phase III clinical trial interim data, according to Guevara. "This means they have primary data demonstrating the vaccine's safety and efficacy," she explained.
The Philippines hopes to enroll 3,000 people in the Covid-19 vaccine mix and match trial, which aims to discover if there are any gains in efficacy if different brands of the vaccine are used, or if the efficacy remains the same.
Covovax cannot be included in the World Health Organization's (WHO) Solidarity Vaccine Trial, according to the official, because all of the vaccines in the trial have yet to receive an EUA.
"The WHO is in charge of deciding which vaccines will be included in the study. Those are the vaccinations that are about to enter Phase 3 clinical trials "she stated
According to Guevara, the FDA has given final approval to eight vaccination research trials. These include the WHO Solidarity Trials, which are supported by the government.
According to Guevara, four different vaccination clinical trials are in the works and are at varying stages of development.
Please follow and like us: