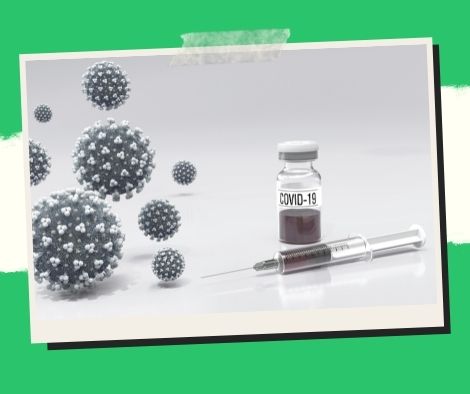 Defeating Covid-19 necessitates combating incorrect information, according to a PCHRD executive
On Friday, the Philippine Council for Health Research and Development (PCHRD) emphasized the need of combating misleading information in the fight against coronavirus sickness this year (Covid-19).
"Fighting Covid-19 requires combating false information that could undermine public trust in science and evidence-based healthcare treatments. Along with our efforts to aid our healthcare system through health R&D (research and development), we also want to make sure that Filipinos are informed about Covid-19, particularly with the current vaccination rollout "Jaime Montoya, Executive Director of the PCHRD, said the Philippine News Agency.
Montoya underlined that no single individual or organization can combat the pandemic or spread misleading information alone, thus collaborative actions with the same purpose are required.
"We see the private sector as a partner, and we understand the necessity of working together to combat misinformation about health and health research," he said.
The business sector's participation, according to Montoya, is critical not only in the government's vaccination program but also in the country's overall strategy against Covid-19.
When asked about the Globe Group's recently launched "Truth in Action" campaign, Montoya and DOST Undersecretary for Research and Development Rowena Guevara both said they welcomed and supported the initiative.
Through videos, "Truth in Action" tries to educate the public on the safety of the Covid-19 vaccines. It also includes a promise to encourage people to be good digital citizens by avoiding the transmission of dangerous and false information online.
"Ang laban sa infodemic ay mas mahirap (The battle against infodemic is harder). If the business sector can assist (in this fight), that would be great "Guevara went on to say that she wants everyone who can help will join the government in fighting Covid-19.
Montoya went on to say that they support all measures that are aimed at preventing the virus's spread and spreading incorrect information. "Let us keep in mind that there is only one enemy: Covid-19. Regardless matter where each initiative originates, it is still an effort toward a common goal, and it will make a difference "he stated
The PCHRD, according to Montoya, supports any communication initiatives that are aligned with this purpose and appreciates every initiative, whether it comes from a government agency or a private institution.
"Because the issue of Covid-19 disinformation is so critical, we encourage private sector cooperation in helping us communicate the appropriate and accurate information to the Filipino people," he stated.
Please follow and like us: