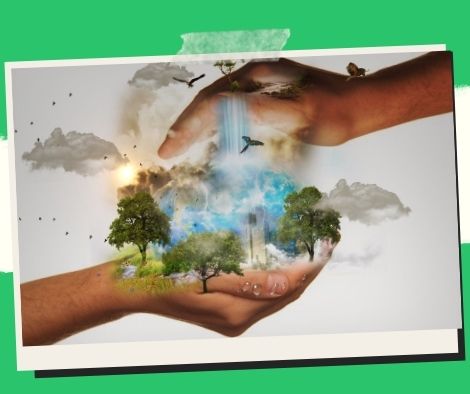 1 billion children are at "very high risk" from the effects of climate change.
Around 1 billion children worldwide are at "very high danger" from climate change, according to the United Nations International Children's Emergency Fund (UNICEF).
"Two-thirds of nations' climate plans do not address the needs and priorities of children," UNICEF senior adviser on climate, energy, and environment Gautam Narasimhan told a press conference at the UN climate conference in Glasgow, Scotland.
Narasimhan highlighted a World Meteorological Organization report that stated that the years since 2015 had been the six warmest on record for the planet.
"Our colleagues at the World Meteorological Organization predict that 2021 will be one of the warmest years on record," he continued. "However, while leaders are once again discussing the impact of the climate issue on children, too few have yet to translate these words into concrete steps that take children into account."
UNICEF considers only 35 of the 103 country climate change plans – around one-third – to be child-sensitive, according to the UN official.
"UNICEF released The Children's Climate Risk Index in August, revealing that nearly all of the world's 2.2 billion children are exposed to at least one environmental threat, including heatwaves, cyclones, flooding, drought, vector-borne diseases, air pollution, and lead poisoning," Narasimhan added.
"Approximately 1 billion children live in nations where climate change poses a "very high risk." Multiple, compounding climatic shocks imperil these children's health, education, and very survival "Added he.
a health hazard
Narasimhan called for a response to the climate catastrophe that prioritized the needs of children, and asked countries to increase investment in climate adaptation and resilience.
"Children in communities that have contributed the least to global emissions will be disproportionately affected by climate change," he warned.
"These are the areas where the child population will expand the most in the future decades," he noted.
Cutting CO2 emissions may be too late for those youngsters, according to a UNICEF official, "considering (that) emissions reductions will take decades to have an impact on the climate impacts we have already baked in."
Please follow and like us: