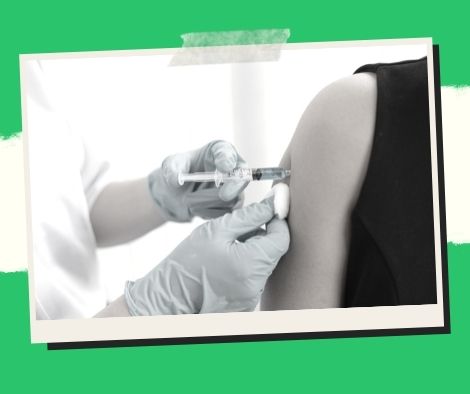 Inoculation of on-site and transport employees with Covid-19 is now required.
Malacanang declared on Friday that on-site and transport personnel must immediately get vaccinated against the coronavirus illness 2019 (Covid-19).
According to Presidential Spokesperson Harry Roque, this arose when the Inter-Agency Task Force for the Management of Emerging Infectious Diseases (IATF-EID) adopted certain measures to boost up the nationwide Covid-19 vaccination push.
The current rule for mandatory immunization of on-site and transport personnel, according to Roque, would go into effect on December 1.
"The Inter-Agency Task Force approved measures to deploy a whole-of-government strategy to promote demand for Covid-19 vaccine in accordance with President Rodrigo Roa Duterte's directions," Roque, who is also the IATF-EID spokesperson, stated.
All public and private businesses having facilities in locations with "adequate" Covid-19 vaccine availability, according to Roque, must vaccinate eligible employees doing on-site work.
Employees who are still unvaccinated, he added, will not be fired, but will be asked to do either a reverse transcription-polymerase chain reaction (RT-PCR) test or an antigen test "at their own expense."
"Eligible personnel who are still unvaccinated may not be fired," Roque stated, "but they will be asked to undertake regular RT-PCR testing, or antigen tests, at their own expense."
Eligible workers in the road, rail, maritime, and aviation sectors must also be properly vaccinated "in order to continue their duties," according to Roque.
"Upon appropriate documentation of a confirmed vaccination schedule, any workers who are to be immunized during work hours shall not be considered absent," he stated. "As a result, only the presentation of a medical clearance granted by a government health authority, or, as the case may be, a birth certificate, may serve as sufficient and legal proof of ineligibility for vaccination."
Unvaccinated or partially vaccinated people may be refused access or service by public and private businesses, according to Roque.
"On the other hand, front-line and emergency services will continue to provide help to all people, regardless of vaccination status," he stated.
Roque stated that all local government units are "strongly" urged to make decrees or ordinances that provide incentives for fully vaccinated individuals and direct businesses to require proof of vaccination before individuals or entities can engage in or qualify for specific activities.
He went on to say that all government agencies are encouraged to put in place policies that prioritize fully-vaccinated people using government programs and services.
The IATF-EID approved many measures to ramp up the anti-Covid-19 immunization campaign just as the government plans to host a three-day vaccination campaign entitled "Bayanihan, Bakunahan" Day from Nov. 29 to Dec. 1.
During the three-day nationwide immunization program, the government hopes to vaccinate at least 15 million Filipinos.
Around 30,808,378 people have been fully protected against Covid-19 as of Thursday, while 36,907,827 people have gotten their first dosage of the coronavirus vaccination.
Please follow and like us: