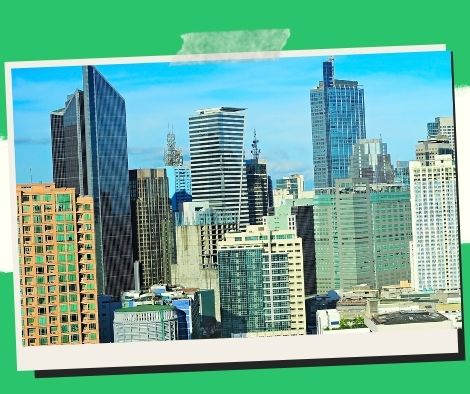 The financial sector is buoyed by strong corporate governance and lending management.
The Philippine banking sector was able to weather the present epidemic because of excellent corporate governance and effective lending operations management.
Governor Benjamin Diokno of the Bangko Sentral ng Pilipinas (BSP) stated in a virtual briefing on Thursday that domestic financial institutions (FIs) are stable since assets, loans, and deposits are still growing despite the problems they have faced since last year.
According to BSP data, the banking sector's total assets increased by 7% year over year to PHP20.4 trillion at the end of November 2021.
Deposits, which climbed by 9.2 percent year on year to PHP15.8 trillion and account for about 77.7% of the sector's assets, were the key driver.
Banks also have adequate capital and liquidity buffers, according to Diokno.
The sector's capital adequacy ratio (CAR), which is a measure of a financial institution's financial health, was 16.9% for universal and commercial banks (U/KBs) on a solo basis and 17.4% on a consolidated basis as of end-September 2021.
Both are greater than the BSP's minimum requirement of 10% and the Bank for International Settlements' threshold of 8%. (BIS).
As of end-October 2021, liquidity buffers for U/KBs remained over the 100 percent requirement, at 197.5 percent for solo liquidity coverage ratio.
According to Diokno, smaller banks have liquidity buffers that are higher than the minimum of 20%.
"Banks were able to continue offering lending support to the country's economy due to their excellent liquidity position," he said.
Lending activity has begun to revive after hitting a stall in late 2020 as banks became increasingly concerned about the pandemic's influence on borrowers' ability to pay.
According to Diokno, loans continue to account for the majority of the banks' overall assets.
As of November 2021, the sector's gross total loan portfolio (TLP) had increased by 4.3 percent to PHP11.1 trillion, he said.
For example, as of Dec. 23, 2021, loans to micro, small, and medium enterprises (MSMEs) totaled PHP244.4 billion, up from PHP8.7 billion in April 2020.
"Banks are cautious right now, but they anticipate a positive business picture in the next two years," Diokno said.
"The positive outlook, increased vaccine coverage throughout the country, and BSP credit-related reliefs are expected to strengthen market confidence and encourage banks to continue financing households and important sectors of the economy," he said.
Meanwhile, according to Diokno, the banking system's non-performing loan (NPL) ratio fell to 4.3 percent at the end of November last year from 4.4 percent the previous month as banks increased provisions.
According to him, banks' NPL ratios are expected to be between 5 and 6 percent in December 2021 and to remain in the single digits in the future years.
"Banks were able to weather the crisis and manage their nonperforming loans due to their solid beginning financial position and sound governance." Banks had already included strong corporate governance and excellent risk management into their lending activities even before the Covid-19 outbreak," he continued.
Please follow and like us: