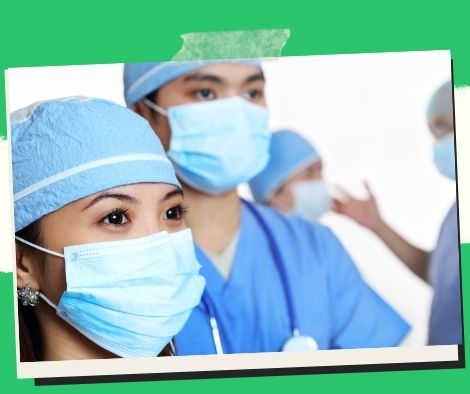 DILG maintains a list of lawfully unvaccinated people.
The Department of the Interior and Local Government (DILG) slammed Makabayan Bloc lawmaker France Castro for calling the Department's directive urging all barangays across the country to prepare an inventory of unvaccinated individuals a "witch-hunt," even as it assured the Commission on Human Rights that the program will never violate an individual's right to privacy.
"To characterize the President's instruction and the LGU ordinances a witch hunt is utterly irresponsible and uncalled for. We are confronting a global health emergency of unparalleled proportions, and we must safeguard the unvaccinated. The inventory's goal is to safeguard the unvaccinated from becoming ill and dying, as well as to keep our healthcare system from becoming overburdened. In a news release, DILG Undersecretary and Spokesperson Jonathan Malaya questioned, "How is that a witch hunt?"
"Moreover, the data of unvaccinated persons are being collected for a legitimate reason, which is to treat the recent wave of Covid-19 (coronavirus disease 2019) infection under Alert Level 3," he added.
Castro's claim that "the DILG is imposing a policy that is unconstitutional and violates a person's right to privacy" is unfounded, according to Malaya, who claims that the policy is in compliance with Republic Act (RA) No. 10173, the "Data Privacy Act of 2012," and Republic Act (RA) No. 11332, the "Mandatory Reporting of Notifiable Diseases and Health Events of Public Health Concern Act."
"Kailangan pong timbangin ang karapatan ng isang tao at ang kanyang pananagutan o responsibilidad sa lipunan (We need to create a balance between a person's right and his or her societal responsibility)." Rep. Castro "should not be so quick to dismiss national and local government activities as illegal or unlawful without first learning the basis for the program," he said.
Malaya further told the Commission on Human Rights that the inventory would not be publicized or disclosed to the public, and that it would only be used as a guide by barangays in enforcing LGU rules.
RA 11332, according to Malaya, is related to RA No. 10173, which permits the processing of personal data for a valid purpose.
In the event of a national and/or international pandemic that threatens national security, Section 7 of RA 11332 requires the President to declare a State of Public Health Emergency in order to mobilize governmental and non-governmental institutions to respond to the threat.
Malaya stated that the country's current state of calamity is related to Section 12 (e) of the Data Privacy Act, which states that it is permissible to process personal data when it is "necessary in order to respond to a national emergency, to comply with the requirements of public order and safety, or to fulfill functions of public authority that necessarily include the processing of personal data for the fulfillment of its functions."
"In this regard, the State requires data identifying unvaccinated individuals in order to effectively apply quarantine policy, which is necessary to safeguard the unvaccinated as well as the health system from being overwhelmed," he stated.
Following the proposal of the National Disaster Risk Reduction and Management Council, President Duterte issued Proclamation 1218 on September 10, 2021, extending the state of disaster for one year, or until September 12, 2022, due to the Covid-19 pandemic.
"Kaya malinaw po na walang paglabag sa batas o sa privacy ng mamamayan sa paghimok sa mga punong barangay na gumawa ng imbentaryo ng mga'di pa bakunado kontra Covid-19," says the author (This is why it is clear that there is no violation of the law or of privacy of the people in encouraging village chiefs to conduct an inventory of those who are unvaccinated against Covid-19). "The government's goal is not to damage them, but to protect them and encourage them to get vaccinated in order to enhance public health and welfare," he stated.
According to Malaya, the vaccinated population list can also assist local government units (LGUs) in identifying and persuading those who are unvaccinated to get vaccinated as soon as feasible.
"We stand firm in our request to our barangay chiefs. To safeguard everyone, we need to identify the unvaccinated. "The DILG's purpose is to preserve people's right to health at sa paglobo ng mga kaso ngayon, iyon ang pinakamahalaga (that's what's crucial)," he said.
The Supreme Court has also ruled that Section 15 of Article II of the Constitution, which states that "the State shall protect and promote the people's right to health and instill health consciousness among them," is self-executing and judicially enforceable even in its current form, according to Malaya.
"The policy of limiting unvaccinated persons is very much in keeping with the Constitutional State policy on people's right to health." We intend to make them aware of their negative impact on our national and local government's efforts to combat the pandemic," he said.
He also responded to Castro's assertion that the government should focus on compiling a list of individuals who have lost their jobs as a result of the pandemic and families in need of financial assistance, or ayuda.
"Since the outbreak of the pandemic, the government has not turned a blind eye to the people's needs. We have disbursed billions of dollars in public funds to help our kababayans. "Alam ng ating pamahalaan ang kaukulang tulong kapag naghihigpit ng Alert Level para sa kabutihan ng nakararami."
The national government's most recent allocation for pandemic aid was PHP11.2-billion in cash support, with PHP1,000 per low-income individual and PHP4,000 for every low-income family affected by the extended community quarantine in the National Capital Region from August 6 to 20, 2021.
Meanwhile, DILG Secretary Eduardo Ao stated on Friday that people who break the coronavirus disease-2019 (Covid-19) isolation restrictions may be arrested for failing to follow the Inter-Agency Task Force (IATF) for the Management of Emerging Infectious Diseases' health protocol standards.
When asked what awaits recalcitrant people who should be fulfilling their quarantine obligations for being Covid19 positive or in close contact with those infected with the virus, Ao said this.
He further warned that officials from irresponsible and errant local government units (LGUs) could face criminal charges if they fail to enforce the IATF-approved quarantine measures in their territories.
"Covid positive people who break isolation/quarantine protocols could be arrested and charged with breaking RA (Republic Act) 11332 and municipal legislation." Failure to implement this may result in LGU officials, particularly barangay officials, being charged with RA 11332 and administratively charged with negligence and dereliction of duty," Ao said in a message to the Philippine News Agency, referring to the Mandatory Reporting of Notifiable Diseases and Health Events of Public Health Concern Act.
Please follow and like us: