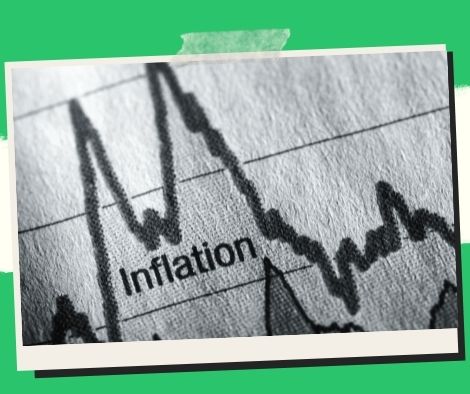 With record highs, inflation has become a global issue.
While supply chain bottlenecks caused by the Covid-19 outbreak continue to drive up prices, the fight against inflation has risen to the top of the global economic agenda.
The debate over "the new age of inflation" is gaining traction as consumer and production prices continue to rise around the world.
Global price pressures such as persistent logistics issues, labor shortages, and rising energy prices cast doubt on the "temporary" nature of inflation.
Inflation in the United States has reached its highest level in 31 years, according to the most recent figures.
In October, the consumer price index (CPI) increased by 6.2 percent, the highest 12-month gain since November 1990, and was up 0.9 percent from the previous month.
As the cost of living in the United States rises, researchers predict that high inflation will endure longer than projected, forcing the US Federal Reserve (Fed) to raise interest rates sooner than expected.
Supply chain bottlenecks and high inflation are projected to last "far into next year," according to Fed Chair Jerome Powell, with inflation expected to moderate in the second or third quarter of 2022.
Price increases in Europe, particularly in energy and food, are also causing concern among citizens.
In September, annual inflation in the euro area reached 3.4 percent, the highest level in the last 13 years.
Due to rising energy prices and supply constraints, yearly inflation in Germany, the engine of the European economy, increased to 4.5 percent in October for the first time since 1993, according to the Federal Statistical Office.
Some economists and most central bank officials, including European Central Bank (ECB) President Christine Lagarde, have asserted that the price hikes will be "temporary." However, doubts are emerging about this claim.
Lagarde had predicted that inflation would climb significantly faster this year, but then fall next year.
Ex-factory prices in China, the world's second largest economy, rose at their quickest rate in 26 years, pushing consumer price inflation over forecasts.
In October, the CPI jumped by 1.5 percent over the same time last year, the largest increase since September 2020.
Due to a rally in global commodity prices and the country's energy issue, producer prices in China have also maintained their rapid rise.
The inflation rate in 15 countries fluctuates between 10% and 20%, according to data published by Anadolu Agency.
Inflation is ten percent in Seychelles and Turkmenistan, ten percent in Burundi, ten percent in Belarus, ten percent in Uzbekistan, ten percent in Brazil, ten percent in Ukraine, ten percent in Haiti, eleven percent in Ghana, eleven percent in Sierra Leone, twelve percent in Georgia, thirteen percent in Guinea, thirteen percent in Kyrgyzstan, sixteen percent in Nigeria, and nineteen percent in Turkey.
Zambia, Angola, Ethiopia, Iran, Argentina, Zimbabwe, Suriname, Syria, Lebanon, Sudan, and Venezuela have rates of over 20%.
Please follow and like us: