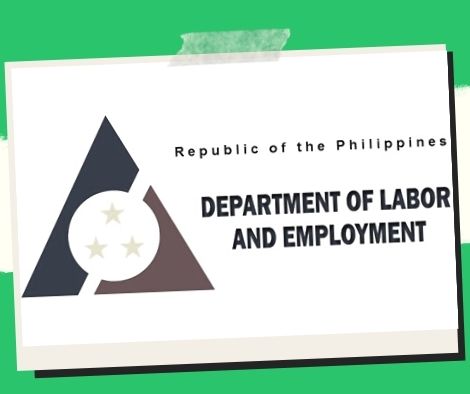 Employers must provide work options for unvaccinated workers: DOLE
Employees who have not yet been immunized against the coronavirus disease 2019 (Covid-19) have options for working and being paid, according to a Department of Labor and Employment (DOLE) official on Monday.
Labor Assistant Secretary Ma. Teresita Cucueco stated in a virtual forum that this is possible through arrangements with their employers.
"He/she can work from home if he/she has a work-from-home arrangement." But if he doesn't have it and needs to be on-site urgently, he can work, right? They must, however, be tested. If they continue to refuse and he/she has left (credits), it will apply. If they do not have (leave credits), they will be forced to work without pay. However, there are alternatives. "They just need to be tested," she explained.
She went on to say that the department is still encouraging employees to get the coronavirus disease vaccine in 2019. (Covid-19).
"What we're saying here is that you do have an option if you don't want to get inoculated… because if he doesn't want that, they can take the test on a regular basis," Cucueco explained.
Previously, the government stated that vaccination of eligible employees performing on-site work in both the public and private sectors would be required in areas where vaccine supplies are adequate.
In Resolution No. 148-B, the Inter-Agency Task Force for the Management of Emerging Infectious Diseases (IATF-EID) allows for the implementation of measures to increase demand for Covid-19 vaccinations, except when all onsite employees/workers of an establishment are required to be fully vaccinated under the Alert Level System Guidelines.
It also stated that all partially vaccinated employees in the public and private sectors who are assigned to do onsite work do not need to undergo regular reverse transcription-polymerase chain reaction (RT-PCR) tests at their own expense as long as their second dose has not yet been administered according to the interval prescribed for the brand of vaccine received as the first dose.
Concerning the requirement of regular RT-PCR (reverse transcription-polymerase chain reaction) tests for onsite work, the IATF stated that the frequency shall be determined by the employer but should be at least once every two weeks.
Please follow and like us: