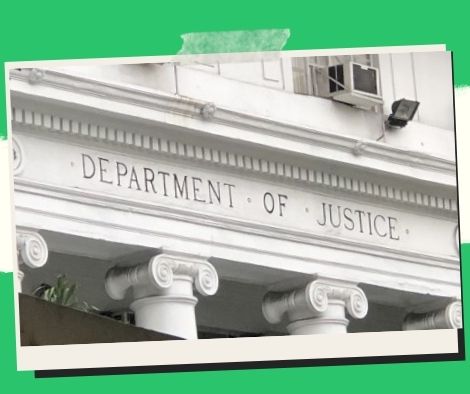 The Department of Justice's cybercrime office warns subscribers about text scams.
The Department of Justice (DOJ) issued a warning on Wednesday to the public about fake job offers sent via text message during the holiday season.
"The Department of Justice's Office of Cybercrime wants to remind everyone to stay safe online this holiday season." "Think twice before accepting a job offer from an unknown SMS (short messaging system) sender," the agency said in a statement.
A phony job posting will either demand that the applicant pay application or training fees, or will promise high pay.
The applicant would also be required to complete a lengthy personal information questionnaire, which would be used by scammers to commit identity theft, according to the DOJ.
It also urged people to be cautious and cautious when dealing with information on the internet, not to click on unverified links, and not to give out personal information easily.
The National Privacy Commission (NPC) summoned data protection officers from telecommunication companies, online shopping platforms, and some banks earlier this week to report on their spam prevention measures and next steps in the wake of a recent surge of scam texts soliciting and misusing personal information.
This was in response to some netizens' concerns about receiving spam text messages, a practice known as'smishing.'
Smishing activities were not caused by contact tracing forms used by establishments, according to NPC Commissioner Raymund Liboro, who blamed a global syndicate for the scheme.
Liboro also advised subscribers to be cautious and avoid clicking on any suspicious links.
Please follow and like us: