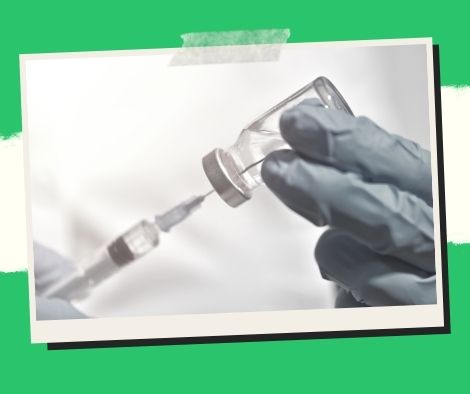 CHED advocates for a more aggressive vaccination campaign in higher education institutions.
Despite an increase in the number of vaccinated students and faculty members, higher education institutions (HEIs) must put in more effort during the three-day national vaccination push.
J. Prospero de Vera III, Chair of the Commission on Higher Education (CHED), said in a statement on Monday that HEI vaccination is gaining traction across the country "To achieve herd immunity, the entire higher education sector requires more urgent and aggressive efforts, particularly from November 29 to December 1 and December 15 to 17.
Since the "Padyak para sa Flexible Learning: Sama-samang Vaccination" program was launched on October 13 at Mabalacat City College (MCC) and Our Lady of Fatima University (OLFU), de Vera has noticed a steady increase in the number of higher education institutions (HEIs) that have started vaccination campaigns for their faculty, staff, and students, either in-house or in collaboration with local government units.
According to the most recent weekly data from higher education institutions around the country, 82 percent of staff and employees had gotten at least one dose of the Covid-19 vaccine, up 10% from October figures.
Based on the submissions of regions, CHED has tasked its regional offices to collect statistics on the number of vaccinated teaching and non-teaching workers.
As of November 25, all areas had recorded vaccination coverage of 70% or higher among HEI employees.
The HEI personnel immunization rate in Regions 3 (Central Luzon), 8 (Eastern Visayas), 11 (Davao), and the Cordillera Administrative Region (CAR) was likewise close to 90%.
According to de Vera, the rate among students has climbed from 30% in October to 46% so far, or 1,839,846 tertiary students from 2,013 HEIs.
"I've crisscrossed the country, from Quezon City University, Tarlac State University, Don Mariano Marcos Memorial State University in La Union, Pamantasan ng Cabuyao in Laguna, Palawan State University in Puerto Princesa, all the way to Davao Oriental State University, Notre Dame of Dadiangas University, and DMC College Foundation, Inc. in Dipolog City to encourage students to get vaccinated so we can gradually open their face-to-
Many other HEIs, according to De Vera, have been undertaking immunization efforts at the same time.
Region 9 (Zamboanga Peninsula), with 70.1 percent, CAR, with 57.5 percent, and the National Capital Region, with 54.2 percent, are the top three regions with the highest recorded percentage of vaccinated college students.
CHED expects 320 HEIs, 9,459 HEI volunteers, and 211,208 students to participate in the three-day nationwide vaccination push.
"Now that we have more than enough vaccines, the task is to expand vaccination sites and vaccinators so that we can help meet the three million jabbed folks goal during the three-day national immunization program," says the official, "said de Vera.
To allow tertiary students to participate in the Covid-19 Vaccine Deployment and Vaccination Program, the CHED and the Department of Health have issued Joint Memorandum Circular No. 2021-003, or the Interim Guidelines on the Voluntary Participation of Postgraduate/Undergraduate Interns, Clinical Clerks, and Fourth-Year Nursing Students in the Covid-19 Vaccine Deployment and Vaccination Program.
Please follow and like us: