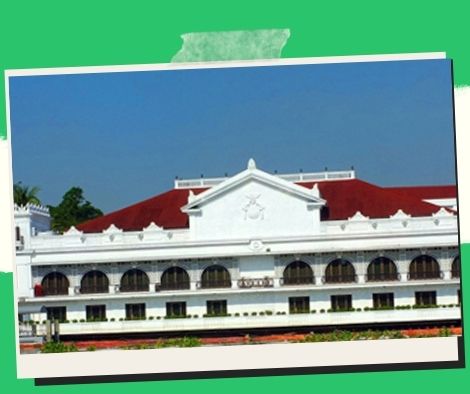 The Palace is devoted to fostering equality and non-discrimination.
Malacanang emphasized on Friday that the Philippine government continues to uphold the ideals of equality and non-discrimination as it joined the international community in commemorating Human Rights Day.
In his greeting for the occasion, Executive Secretary Salvador Medialdea remarked, "Indeed, any State that acknowledges and respects the human rights values of equality and non-discrimination reaps benefits and rewards."
President Rodrigo Duterte, according to Medialdea, has implemented programs to reduce inequalities over the last six years, including free tertiary education, universal access to health care, infrastructure development, social amelioration to broaden the Filipino middle class, and an aggressive campaign to contain the pandemic's spread and its negative effects on people's health and the economy.
He also emphasized the fight against illegal substances and criminality, as well as efforts to finish the decades-long war on local and foreign terrorists and measures to combat corruption in government agencies.
"The success of these efforts benefited our people who, like the rest of us, deserve protection and justice – the innocent victims who have suffered at the hands of heavy drug users, terror groups, corrupt government officials, and criminals," he said.
Despite the pandemic of coronavirus disease 2019 (Covid-19), Medialdea stated Duterte kept his vow to achieve social justice based on fair treatment and protection for the country's poorest and most vulnerable people.
As the May 2022 elections approach, the official urged the public to vote for leaders whose track records demonstrate the ability to keep the momentum going.
"Our people deserve the best public workers," he continued, "who can advance the interests of the downtrodden and marginalized."
The Covid-19 pandemic, according to UN High Commissioner for Human Rights Michelle Bachelet, has "fueled an alarming rise in disparities" and exposed "many of our failures to cement the progress accomplished."
According to UN Secretary-General Antonio Guterres, public space is diminishing, while poverty and hunger are on the rise for the first time in decades.
As the world commemorates the 73rd anniversary of the Universal Declaration of Human Rights, Guterres stressed that trust in the justice and impartiality of laws and institutions must be restored, as well as the belief that "people may have a fair hearing and peacefully address their problems."
Please follow and like us: