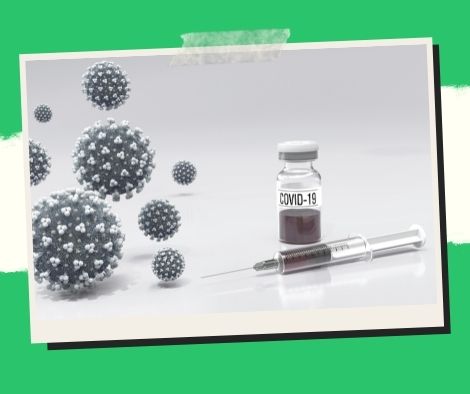 PH receives 3.6 million extra Covid injections ahead of the second installment of 'Bayanihan, Bakunahan.'
According to an adviser of the National Task Force (NTF) Against Covid-19, the current batch of more than 3.6 million doses of AstraZeneca and Moderna coronavirus disease 2019 (Covid-19) vaccine is expected to strengthen the second wave of the "Bayanihan, Bakunahan" vaccination effort.
"This will be used for our Bayanihan Bakunahan 2," Dr. Teodoro Herbosa remarked on the margins of the jabs' arrival at the Ninoy Aquino International Airport (NAIA) Terminal 1 terminal.
During the vaccine drive from December 15 to 17, the government hopes to administer seven million shots or more, with the possibility of extending the program beyond these dates to inoculate even more people, he said.
"I sincerely hope that all LGUs (local government units) around the Philippines continue to do well and achieve the seven million or more target." Una kasi naka-11 million tayo (Because we had 11 million during the first). So I'm hoping they'll beat the goal and be able to vaccinate a lot more people," Herbosa remarked.
The shipment contains 2,948,000 Moderna doses, with the government procuring 2,102,000 and the private sector procuring the remaining doses.
AstraZeneca doses, on the other hand, arrived in 698,600 doses, procured by local government units and the private sector.
The batch is the largest shipment Zuellig Pharma has received from Moderna, according to Zuellig Pharma executive Jannette Jakosalem, and it will complete the government's procurement of the vaccine brand by 2021.
"Meron kaming ina-anticipate naman approximately four million for the private sector naman," says the official (We are anticipating about four million for the private sector). "Hopefully, it will come by the end of December," Jakosalem predicted.
According to her, the country has received about 20 million Moderna doses to date, with 16 million of those coming through both government and private sector procurement efforts.
Moderna is conducting research to see how effective its boosters are against the Omicron version, she said.
"At the moment, it's half a dose," Jakosalem explained, "but they're considering raising it to handle the Omicron version."
According to Herbosa, around 157 million doses of various Covid-19 vaccine brands have been sent to the country.
Meanwhile, he highlighted that NTF main implementer and vaccine czar Secretary Carlito Galvez Jr. has stated that the country will have received over 200 million Covid-19 vaccine doses by the end of December.
Please follow and like us: